"Still Drives Like Darlington" – Tyler Reddick Experiences NASCAR Next Gen Car for the First Time
Published 04/07/2021, 8:15 AM EDT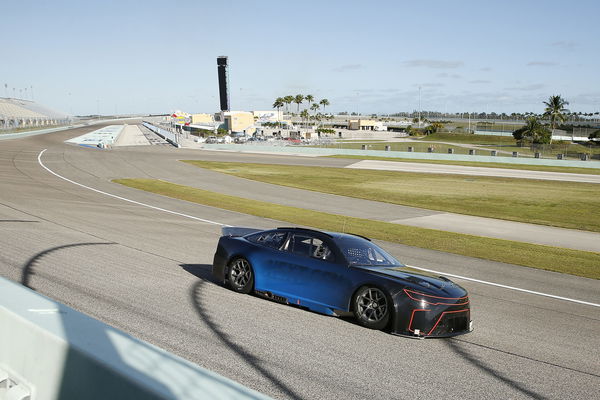 ---
---
NASCAR is conducting intense testing these days to be able to learn more and more about the NASCAR Next Gen car. Tyler Reddick became the latest driver to test it as he ran the high line at Darlington on Tuesday in a Goodyear tire test.
ADVERTISEMENT
Article continues below this ad
The Darlington test was a challenging one as it is a track with high wear and Reddick's ability to run the high line on such tracks is useful.
Sharing his views on the test, a senior NASCAR official stated that he is quite happy with Reddick's assessment of how the new car ran on the first of two days of testing at the historic track.
ADVERTISEMENT
Article continues below this ad
Brandon Thomas, NASCAR's Managing Director of Vehicle Systems, said that the main aim of the test is to help Goodyear have a better understanding of the ideal tires ahead of the 2022 debut of Next Gen.
NASCAR official satisfied with inputs from Tyler Reddick
Reddick's run on Tuesday gave them a good idea of how the tire behaved on a track like Darlington.
"There's a reverence for the track that is Darlington. So when you take a brand new car, and you bring it to a track with this much history, you want to make sure the car respects the track," Thomas said.
"Reddick got out one time and was like, 'This still drives like Darlington.' And that to me is important," he added.
The official said that they still want the new car to behave like cars usually do at Darlington. After watching Reddick run the car and hearing his views, NASCAR feels that aim was achieved.
"We want the car to come here and still slide around. Still have to play with the throttle, still have to play the track. And that's exactly what Reddick said it did," Thomas said further.
Reddick gets his first taste of the NASCAR Next Gen car
Reddick, who is quite comfortable driving at Darlington, said he heard how different the new car was. He felt that his experience will help NASCAR understand the best set of tires needed at such tracks.
ADVERTISEMENT
Article continues below this ad
"I heard how much different this car was. And I wanted to see it for myself…I have a good understanding of this track, and what it takes to get rubbered in. And what direction to go to hopefully find us the best tire," Reddick said.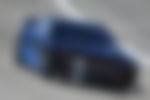 On Wednesday, Reddick will take to the track again for a second round of the workhorse P3 prototype of Next Gen testing.
ADVERTISEMENT
Article continues below this ad