Watch: Striking Similarities Between Ryan Newman Daytona 2020 Accident and Chase Miller CTS Accident From 2007
Published 05/05/2020, 6:30 PM EDT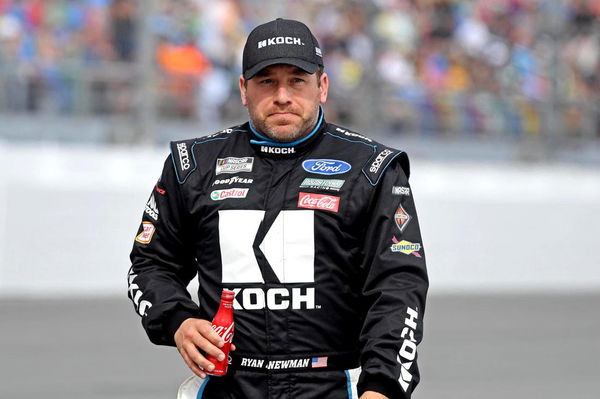 Recently, Ryan Newman Announces he will return to racing when NASCAR racing resumes. Newman reported his arrangement to come back to the track during the broadcast of the virtual Nascar iRacing Pro Invitational Series at virtual Talladega Superspeedway.
A Reddit user pointed out that his Daytona accident was strikingly similar to the one Chase Miller had in 2007.
He wrote, "I was told that Chase Miller's 2007 NCTS Daytona wreck looked fairly similar to Ryan Newman's 2020 NCS Daytona 500 wreck"
ADVERTISEMENT
Article continues below this ad
Newman was in a position to win the Daytona 500 on the race's final turn before everything went wrong, leaving him hospitalized and his colleagues trying to sort out a chaotic finish. Newman's car was going into the final turn with a lead on everyone else. However, he crashed moments before taking the win. His car flips in the air and hits another car. And he lands roof first. In the flaming aftermath of the accident, Denny Hamlin won the race. The crowd fell silent and Newman slipped down the track in a drizzle of sparks and flares.
After that, Newman's team made a statement after the race that his injuries were not life-threatening. Additionally, it was reported that he was "awake and speaking with family and doctors."
Chase Miller had an incident  like Ryan Newman in Daytona 2007
ADVERTISEMENT
Article continues below this ad
Chase Miller was involved in an accident during the 2007 NCTS(NASCAR Craftsman Truck Series) Daytona. The crash footage shows that the accidents were very similar in nature. Miller was driving the No. 4 truck for Bobby Hamilton Racing.
He is a former stock car racing driver, who last competed in the NASCAR Xfinity Series in 2013. He currently works for Front Row Motorsports as a mechanic.
ADVERTISEMENT
Article continues below this ad
The NASCAR Gander RV & Outdoors Truck Series is a national pickup truck racing series owned by the NASC Racing. It is the only NASCAR series to run modified production pickup trucks. The series is one of three national divisions of NASCAR along with NASCAR Xfinity Series and the top-level NASCAR Cup Series.