"Surprised You're Still Employed" – NASCAR Fans Tear Into Bubba Wallace Amid Kyle Larson's Statement Win
Published 10/25/2022, 3:03 AM EDT

Follow Us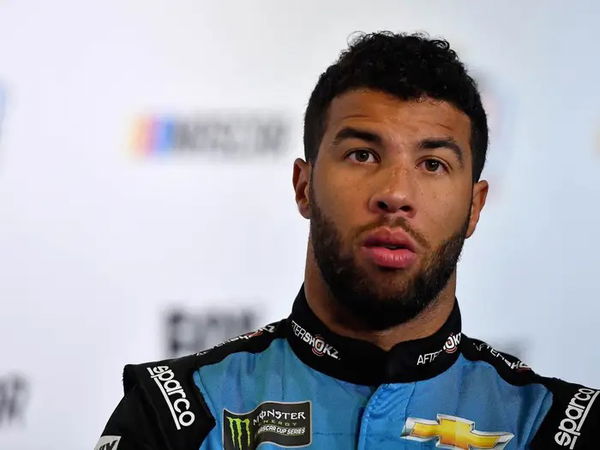 Less than a couple of weeks ago, Bubba Wallace found himself in a whole heap of trouble. This was because he intentionally wrecked Kyle Larson in Las Vegas. This earned him a one-race suspension, so he was forced to miss the Cup race at Homestead-Miami. Ahead of the race, Wallace posted a picture on Twitter, of himself multi-tasking.
To be exact, he was watching the NASCAR race at Homestead, and the Formula One race at the Circuit of the Americas. He even took a dig at himself for his questionable conduct in Vegas. He said in a tweet, "Just DoorDash'd some Humble Pie for lunch. Ready to sit back and help 23XI Racing get it done today."
ADVERTISEMENT
Article continues below this ad
NASCAR fans still hold a grudge against Bubba Wallace
Despite the attempt at a joke, not many fans on social media were amused. In fact, many of them were still mad at the 23XI Racing driver for his stunt. Some people declared that Larson's initial contact was not intentional, but Bubba's retaliation definitely was. A few other fans also did not like his initial reaction upon finding out that Christopher Bell was an innocent victim.
What Kyle did was a racing incident, what Bubba did was not. Bubba should have spoken to Kyle but that's where my respect dropped for Bubba. Needs to step it up and be a man about this

— Jeannine Lukesic (@JeannineLukesic) October 23, 2022
Decent to Bell😳His initial real comment when asked about Bell was "that's sports"(or "I don't care cuz I'm mad").The collateral damage meant nothing.If it would have been Denny who got caught up, then what?Oh well boss-don't think so.

— Karen Tomlinson (@kt67_karen) October 24, 2022
Honestly I'm surprised you're still employed

— Andrew Tenold (@ATenold45) October 23, 2022
He'll run out of talent again. Larson winning today proves that if your a "good" driver, running that fine line is what wins races.

— RayRay (@RayRay1729) October 24, 2022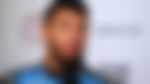 Some were surprised that he was still employed by the team, especially after what he did. Few people even declared that he should have been given the full year off. A couple of fans even demanded that Bubba Wallace apologize to Kyle Larson and that 23XI Racing was better off without him. Finally, others called out his cheeky caption and called it a shameless attempt to market his sponsor.
Wish they would've gave you the whole year off

— Matt hornacekk (@CatfishBilly18) October 23, 2022
Larson still waiting on your apology for trying to kill him. Is that part of lunch today?

— Informed Canadian (@Srl82Shawn) October 23, 2022
Bruh that ain't need your help they are better without you anyways

— Mike 😃 (@mikexav_) October 23, 2022
ADVERTISEMENT
Article continues below this ad
Nothing humble about making sure you get attention. Just keeping your sponsor and yourself in the light.

— Distroman (@DPaganucci) October 23, 2022
ADVERTISEMENT
Article continues below this ad
The good news for Bubba Wallace is that he will be back for the upcoming race at Martinsville. Hopefully, he will have calmed down and will avoid undertaking revenge acts in the future. After all, this act dented his reputation severely. Without a doubt, he will be keen to get back behind the wheel once again.
WATCH THIS STORY: "Not Classy Whatsoever" – When a Rash Bubba Wallace Was Condemned By NASCAR for His Actions Against Hendrick Motorsports Driver