Take a Close Look at Denny Hamlin's No. 11 Joe Gibbs Racing Toyota Camry for 2021 NASCAR Season
Published 01/14/2021, 1:12 AM EST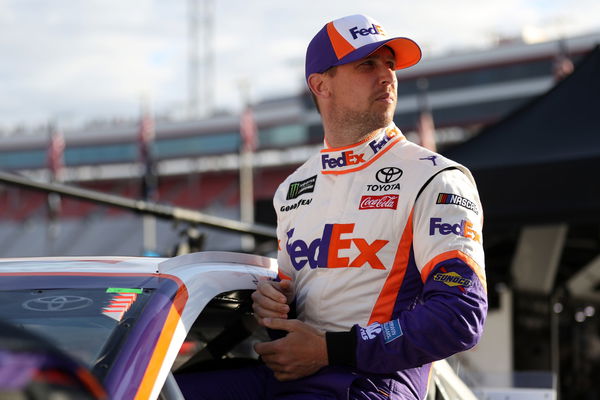 The 2021 NASCAR Cup Series season is just on the horizon and preparations are already underway. Recently, the Joe Gibbs Racing team offered a sneak peek at Denny Hamlin's 2021 car. After coming agonizingly close to a maiden title, Denny Hamlin is eager to go that extra step.
In all his years of racing, Hamlin has yet to win a Cup Series title. The 2020 season was probably his best chance to get the monkey off his back. Throughout the campaign, many tipped him or Kevin Harvick to triumph, as they racked up the most wins in the season.
ADVERTISEMENT
Article continues below this ad
Later on, when Harvick failed to make it into the Championship 4, the scales tipped heavily in Hamlin's favor. In the final showdown, Hamlin was up against Brad Keselowski, Joey Logano, and Chase Elliott. Finally, Elliott emerged victorious, taking his maiden title.
Can Denny Hamlin finally snatch that elusive Cup title?
ADVERTISEMENT
Article continues below this ad
Theoretically speaking, Hamlin has the capability and the speed to win. It is just a matter of winning in a strategic sense. Harvick could not manage that, and that cost him a Championship 4 spot. Needless to say, Denny Hamlin will be careful to not make that mistake.
Considering that the Joe Gibbs Racing team is one of the top four teams, Denny Hamlin has plenty of opportunities. However, the battle will not be easy, since his teammates and the other three top teams are just as quick.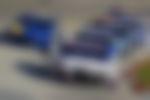 If Denny Hamlin could somehow replicate his seven race-winning 2020 season, he should be fine. However, he should not stop there, but try to go a step further and win the season finale.
ADVERTISEMENT
Article continues below this ad
Heading into the new season, Hamlin will be relishing the chance to snatch a hat-trick of Daytona 500 wins. Having won the 2019 and 2020 editions, he will surely be one of the favorites to win. It will also take him a step closer to 50 Cup Series wins.