"Teach Your Kids To Lie" – Bubba Wallace Insider's Venture Hits Honest Denny Hamlin With Sarcasm Amid $50,000 NASCAR Clash
Published 03/18/2023, 8:56 PM EDT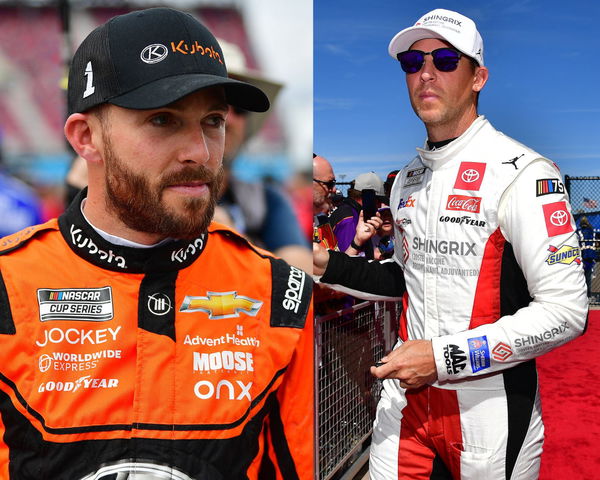 When someone does act contrary to the rules, they are bound to get penalized. However, it looks like, in Denny Hamlin's case, the penalty was announced quite late, which further riled up the fans. The Joe Gibbs Racing driver recently admitted to intentionally crashing into Ross Chastain at the Phoenix Race, before he got penalized by NASCAR for the same.
It was during his Actions Detrimental podcast when the #9 Chevy driver got a little too candid and arguably shot himself in the foot. He not only admitted to doing it on purpose, but he also explained that his actuals were a form of retaliation for something that happened last year. After Hamlin's honest confession, NASCAR penalized him with a $50,000 fine and a reduction of 25 driver points.
However, there's someone who's using the situation to poke fun at Hamlin.
ADVERTISEMENT
Article continues below this ad
Denny Hamlin became the butt of the joke after the whole Ross Chastain fiasco
During the race at the Phoenix Raceway, Ross Chastain and Denny Hamlin were adjacent to each other. Denny deliberately wrecked Chastain's car. As we all know, Hamlin and Chastain have a history of wrecking one another. In last Sunday's race, Hamlin realized that he will be losing points anyway, so he gave Chastain the same fate.
Now, Couch Racer, a venture of Freddie Kraft, who is also Bubba Wallace's spotter, didn't miss the chance to nudge Denny. They poked fun at Hamlin's confession. Their tweet read, "Teach your kids to lie. It may save them $50,000 later in life. That's the message." 
Teach your kids to lie. It may save them $50,000 later in life. That's the message. #FFS

— Couch Racer (@CouchRacerShop) March 17, 2023
It is to be noted that Hamlin wasn't penalized the very same day. He was penalized after his podcast aired, which raises many questions about whether NASCAR is penalizing the action or the intent.
Hamlin took his revenge at last week's race at Phoenix
ADVERTISEMENT
Article continues below this ad
Hamlin, being a veteran driver, is arguably not a fan of how the younger drivers act on the track and has warned them. His sour history with Chastain was a catalyst for this. In the podcast, Hamlin revealed, "I let the wheel go, and I said, 'he's coming with me.'"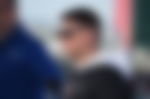 Hamlin's act hints at revenge as he faced a somewhat similar fate to Chastain the previous year in the NASCAR Cup Series at the World Wide Technology Raceway, Madison, Illinois. In the said race, Chastain struck Hamlin from behind, sending him into the wall.
ADVERTISEMENT
Article continues below this ad
Watch This Story: Denny Hamlin refuses to "point fingers" at perennial enemy Ross Chastain after LA Colisuem fallout
Should NASCAR have more stringent rules for such intentional wrecks? Will these deliberate acts continue to prevail, or will NASCAR be able to stop them?
Edited By: Ranvijay Singh