Yesterday, Team Penske boss Roger Penske gave a much-awaited update on the future of Brad Keselowski with the team. Brad's contract expires at the end of 2020 and negotiations for an extension are still underway.
Roger Penske said in an interview with SiriusXM NASCAR Radio, "We certainly want to work something out with Brad, that's meaningful for him and meaningful for us"
ICYMI: @Team_Penske owner, Roger Penske, joined @DGodfatherMoody on #SXMSpeedway and talked about where his organization stands as it relates to a contract extension with @keselowski pic.twitter.com/4BIDlnbpNc

— SiriusXM NASCAR Radio (Ch. 90) (@SiriusXMNASCAR) May 29, 2020
Keselowski's agreement with Team Penske expires at the end of the current season. However, there doesn't appear to be any urgency to make a new deal. In February, Keselowski's teammate Ryan Blaney agreed to an agreement expansion. Contract terms weren't announced by Team Penske authorities but it is a multi-year deal. After that, all eyes were on Brad's possible contract extension with Team Penske.
Brad will take over the Hendricks seat after Johnson retires: Rumors
Keselowski has been reputed to be taking over for retiring Hendrick Motorsports driver Jimmie Johnson. However, Hendrick hasn't revealed anything about Johnson's possible replacement. In an interview, Keselowski stated that he isn't campaigning for the Hendricks seat, or some other seat.
He said, "I'm not dialing out, yet on the off chance that somebody dials in, I will absolutely tune in, without a doubt."
Additionally, there were talks that Keselowski will retire at the end of the 2020 season. However, he posted a tweet denying his retirement rumors on Twitter.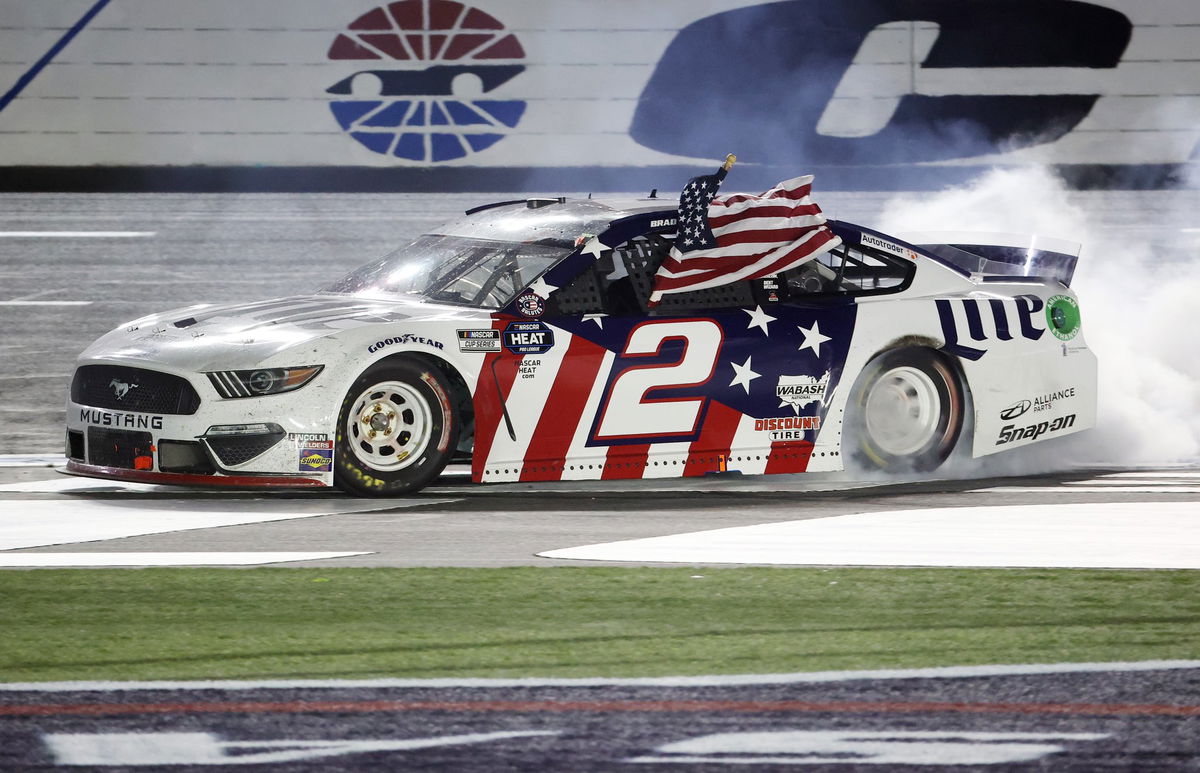 Brad Keselowski gave a statement after winning the Coca-Cola 600
Recently, Brad said in an interview that the decision on whether he stays at Team Penske for 2021 is not up to him. He reveals that he hasn't signed a contract extension for the next year and things can go either way.
In the Coca-Cola 600, Chase Elliott made an unfortunate decision to stay out on old tires in the last hours of the race. The decision backfired and Brad Keselowski successfully held off Elliott and Jimmie Johnson to win the prestigious race.
Read More: Coca-Cola 600 Winner Brad Keselowski Might Not Get A Contract Extension After 2020