"Tell Bubba to Trust His ****ing Teammates" – Who Said What on the Radio in the NASCAR Cup Series GEICO 500 at Talladega
Published 04/28/2021, 7:30 AM EDT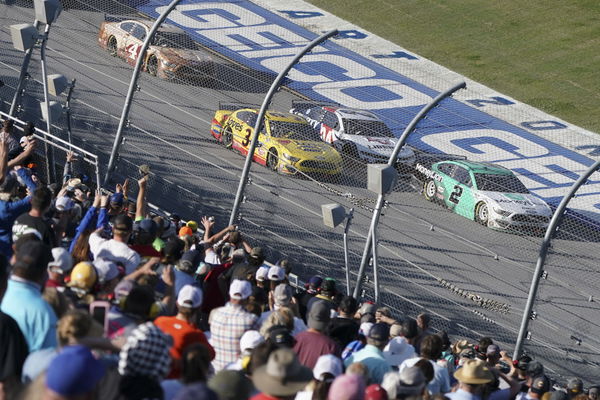 Talladega always brings about some of the most eventful racing action in NASCAR, as drivers can never be sure of what will happen there. The NASCAR Cup Series GEICO 500 race on Sunday also had some 'out-of-nowhere moments' and yet another thrilling finish this season.
Tyler Reddick's thoughts on Talladega summarized the challenges of racing there. "I love this place, but I hate this place," Reddick said on the radio just before the green flag.
Talladega requires manufacturer teammates to work in unison and help each other. Toyota and 23XI Racing's Bubba Wallace took an early lead on Sunday, but some of his tactics did not impress fellow Toyota driver and his 23XI Racing owner Denny Hamlin.
ADVERTISEMENT
Article continues below this ad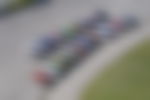 "Tell Bubba he's got to trust his ****ing teammates! Stay in line. He did the same thing at Daytona," Hamlin said on the team radio.
"Fu**ing killed! The roof is in my head" – Joey Logano
The 'Big One' came on the final lap of Stage 1 when Joey Logano went airborne after some contact with Hamlin and also hit Wallace's hood very hard. It was quite a scary moment, and luckily both Logano and Wallace came out unscathed.
Logano's car flipped quite a bit even after landing. "Fu**ing killed! The roof is in my head," quipped Logano. Hamlin soon cleared his stance on the incident, suggesting that he could not avoid the contact. "I got hooked. When I got hooked, it went into the #22. So, ain't on me, I can assure you that," said Hamlin.
The view of Logano's car approaching Wallace, through Wallace's in-car camera, was quite scary. "Probably s**t myself there," Wallace said.
Bubba Wallace has his first 'big moment' with 23XI Racing in NASCAR Cup Series
Wallace's day did get a bit better though, as he won the second stage, for a maiden stage win of his NASCAR Cup Series career. However, there was no shortage of drama as many cars got wrecked behind him, including Hamlin, Martin Truex Jr., Chase Elliott, Alex Bowman, and William Byron.
Austin Dillon was not happy with Hamlin's tactics. "The #11 is an idiot, man. Or the 2 and 11. They do it to themselves," Dillon said.
The final stage saw a lot of drivers fighting for the lead, and Matt DiBenedetto again came close at Talladega. However, a late caution sent the race into overtime and Brad Keselowski knew he had his chance. "Time for some nerves of steel, my friend," he said.
Brad Keselowski gets it done for a sixth time at 'Dega
Keselowski, DiBenedetto, and Michael McDowell were in the battle for the win, and the Penske driver finally grabbed the lead from DiBenedetto on the very last lap. McDowell once again showed his quality, but once he felt he could not win it, he helped fellow Ford driver Keselowski get the win.
ADVERTISEMENT
Article continues below this ad
"Number six, baby! Yeah!" said an ecstatic Keselowski, who tied Dale Earnhardt Jr. and Jeff Gordon for Talladega wins.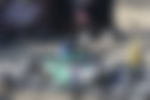 The win for the No. 2 car also makes it nine different winners in 10 races this season. Things are getting very exciting as the Cup field now visits Kansas Speedway this weekend.
ADVERTISEMENT
Article continues below this ad