"Thank the Lord It's Over" – NASCAR Fans Breathe a Sigh of Relief as NBC Takes Over Broadcasting Duties From FOX Sports
Published 06/19/2022, 12:48 PM EDT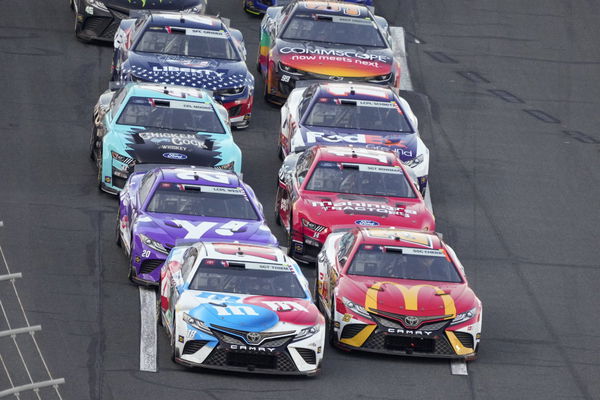 As the NASCAR season heads closer to the playoffs, it's time for FOX to pass the torch over to NBC. Going forward, NBC will handle the coverage of future NASCAR races.
Surely, FOX had a great run, with a 6% increase from last year in the Cup Series. Moreover, the ten races that were on FOX were viewed by an average of 4,590,000 people, which is 10% more than last year.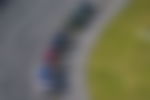 It seemed to be a big win for FOX Sports. Surprisingly, the fans seemed happy about going over to NBC.
ADVERTISEMENT
Article continues below this ad
Watch This Story: Chase Elliott & Denny Hamlin Combine to Give Ross Chastain "An A** Whipping"
NASCAR Fans React To NBC Taking Over NASCAR Broadcasting
FOX Sports will now pass the torch to NBC Sports. Unfortunately, the fans were not too happy with the way FOX covered the sport and were quite happy to move over to NBC.
Don't flatter yourselves. Your coverage, from a production standpoint, was not good. Whoever is running the show in the production truck picking the cameras is lost. Fix that, then pat yourselves on the back. Learn from criticism, don't stick your fingers in your ears.

— Jason Walker (@jwalker55) June 15, 2022
Happy to be going to NBC. Fox maybe learn how to show the video your commentators are talking about… and how many lead changes did we miss since you went to commercial?! pic.twitter.com/avPugyrVLs

— Rks724 (@Rks72487) June 15, 2022
Too much time in commercials, in-car cameras, and close up shots! Fire the producer and hire someone that actually knows racing.

— Phillip Sterling (@PSterling9512) June 14, 2022
Please listen to what people are saying. Those numbers are good. But less full screen commercials, better camera coverage, and less goofiness will go a long well.

— Daniel Soto (@DanDomSoto) June 15, 2022
So 10% more people didn't see any of the actual racing we wanted to see

— guy patterson (@MattAction) June 15, 2022
Thank the lord it's over til next season.

— Thomas Dale (@Dale_Thomasa48) June 14, 2022
Of course, the question remains whether NBC will solve the problems fans had with FOX? However, the answer to that is something only time can tell.
NASCAR Will Return To The LA Coliseum In 2023
Well, there is more news for the fans. We will see the 2023 NASCAR begin in Los Angeles at the Coliseum. Yes, the LA Coliseum will be back!
ADVERTISEMENT
Article continues below this ad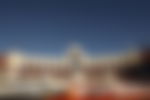 NASCAR's Senior Vice President, Racing Development and Strategy, Ben Kennedy, said, "Our entire industry made a bold move by bringing the Busch Light Clash to the L.A. Coliseum this past February, and it paid off by becoming an instant classic with both new and existing fans."
He added, "We are intent on showcasing our sport and drivers on the biggest stage and there is none bigger than the L.A. Coliseum. We're thrilled to return to the heart of Los Angeles to officially start the season and set the stage for the Daytona 500."
ADVERTISEMENT
Article continues below this ad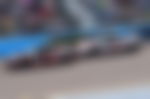 Now, we don't know whether the Clash at the Coliseum returning in 2023 is good news or bad, so why don't you let us know in the comment?  Do you think it is a blessing that NBC will take over the broadcasting for NASCAR?