"That Damn Busch Kid" – Clint Bowyer Watches Son Cash Race Against Kyle Busch's Son Brexton
Published 11/16/2020, 12:51 AM EST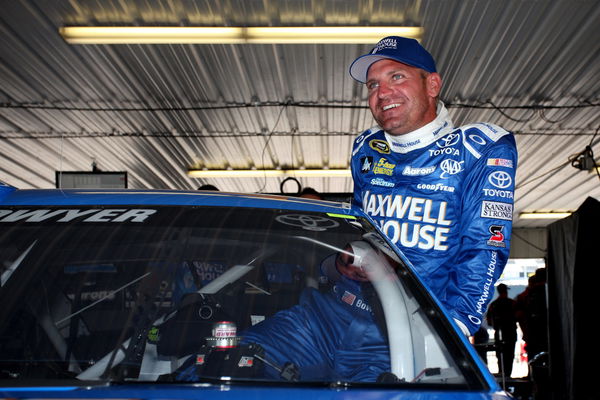 ---
---
Much has been made about Brexton Busch, son of Kyle Busch. The youngster is already following in his father's footsteps and unlocked his inner racer. Now, Clint Bowyer and his son, Cash Bowyer have got the same idea. Recently, Cash competed in his first race in the Beginner Box Stock car series.
ADVERTISEMENT
Article continues below this ad
Over there, he went up against Brexton and the two competed against each other. In the end, Bowyer Jr grabbed pole position, but Busch Jr won the race from Bowyer in 2nd. Of course, Clint jokingly implied that the Busch-Bowyer rivalry has been reignited.
ADVERTISEMENT
Article continues below this ad
However, the truth was that the two kids were simply wishing each other luck. Unfortunately, not much is known about how the race unfolded, but Cash Bowyer and Brexton Busch certainly had a good time.
What about their fathers, Kyle Busch and Clint Bowyer?
While Kyle Busch is set to compete in the 2021 Cup Series, the same cannot be said for Clint Bowyer. The 41-year old will still be in the NASCAR community, but he is swapping his steering wheel for a microphone.
ADVERTISEMENT
Article continues below this ad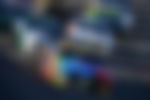 Kyle is on his 16th consecutive season with a race win, after bagging one at Texas. For a long time, he struggled to reach victory lane and only got the monkey off his back at Texas during the Playoff race. Admittedly, that race was quite bizarre, as Mother Nature was being VERY uncooperative.
To be precise, the race had to be pushed back by a day, a couple of times. In the end, the NASCAR authorities finally managed to kick it off and see it through to the end. After a frantic race, Kyle Busch found himself visiting Victory Lane for the first time in 2020. While he would have loved to see it come sooner, it is better late than never.
ADVERTISEMENT
Article continues below this ad