"That Was His Decision" – Kevin Harvick Defends Brad Keselowski Over Last-Lap Move in NASCAR Daytona 500
Published 02/16/2021, 12:30 PM EST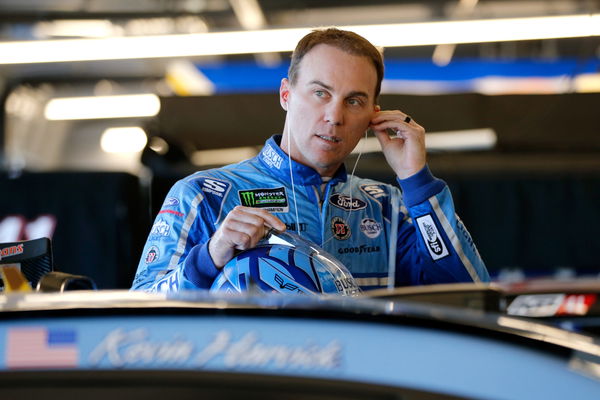 ---
---
On the final lap of the Daytona 500, Brad Keselowski got tagged out. After bumping into teammate Joey Logano, the Penske duo triggered a massive accident. Of course, it would be easy to blame Keselowski, because he was the trigger. However, Stewart-Haas Racing's Kevin Harvick refused to pin the entire blame on the #2 driver.
ADVERTISEMENT
Article continues below this ad
Speaking about the Penske man, Harvick said, "Everybody has to make their own decisions. That was his [Keselowski's] decision. I don't think he was going to win from there. He definitely has the best pusher behind him, with the broken spoiler there. I think he thought he was in a good position and that was probably his best chance to win."
Kevin Harvick did not blame Brad Keselowski
ADVERTISEMENT
Article continues below this ad
Kevin Harvick insisted that Keselowski cannot be blamed for his actions. According to the 2014 Cup Series champion, he is only doing what he needed to do. Of course, it was far from an ideal situation for Harvick himself. This was all down to positioning, as the #4 car was between the race-leading car and the car setting up the move.
ADVERTISEMENT
Article continues below this ad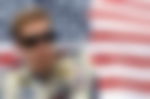 Of course, he is insinuating that anybody else in Keselowski's position would have done the same. Since this was the last lap of the race, desperate times called for desperate measures, and Harvick understood that. In other words, Brad Keselowski was quite justified in trying to lunge down the inside of Logano for the lead.
Had he succeeded, it would have been his first-ever Daytona 500 win. This would have made him get rid of an unwanted statistic, that he shares with Kyle Busch and Martin Truex Jr. As it stands, the trio continues to be the only champions, along with Chase Elliott, to not win a Daytona 500. With him, Busch, and Truex Jr in the late stages of their careers, time is running out for them.
ADVERTISEMENT
Article continues below this ad