"That's How Embarrassed I Am to Talk": Tony Stewart Revealed the Most Nerve-Wracking Part of Being in IndyCar Once
Published 12/21/2022, 6:58 AM EST

Follow Us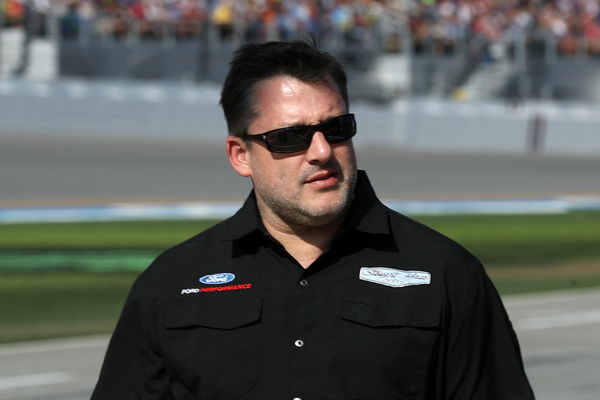 Tony Stewart is among the most identifiable names in the racing fraternity. In late 2021, the three-time Cup Series champion and co-owner of famed Stewart-Haas Racing announced that he will a fielding a team in the NHRA Camping World Drag Racing Series. This is not his first stint outside of NASCAR. In fact, he is the only sportsperson to have won both the NASCAR Cup Series title and the IndyCar championship. The charismatic driver recently explained how his stint at IndyCar panned out.
Speaking in an episode of Michael Waltrip Unfiltered, Stewart had some pretty interesting insights about participating in an IndyCar series. He told Michael Waltrip, "I don't even sing to myself in the shower. That's how embarrassed I am to talk about myself, so. Now I've I was telling somebody earlier today, though, when we were talking about this promotion, I said, thank God when I was driving IndyCars that they didn't have carburetors on them, because when they give that command, I mean, my leg was always jumping up and down inside the car there. So I would have flooded the car in a heartbeat. And I had to do that my first day, Daytona 500.
ADVERTISEMENT
Article continues below this ad
"I had to literally pull my foot away from the foot box to get it away from the pedal so I didn't flood the car. So that's one of those commands the drivers look forward to because of all the pageantry that goes on to the start of the Indianapolis 500 and everything pre-race is so spectacular."
Regarding a particularly stressful part of the race, he added, "That literally the command when they give you the command to drive, to call the drivers to the cars is the one that you love to hear. But that's one of the probably most nerve-wracking ones. But when they give that command for the drivers to start their engines, that's the one you actually look forward to. Because once that engine started, then you started calming down and getting your mind cleared of all the pre-race stuff, and get focused on what the strategy for the race was."
ADVERTISEMENT
Article continues below this ad
Tony Stewart shares a teaser for the fans
Tony maintains an active presence on social media. Earlier this year, the versatile champion had teased about doing something special for the fans after spending time in the Indy garage.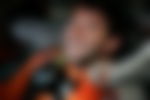 The driver had tweeted, "Spent a lot of time in the Indy garage looking at racecars. It got me thinking about doing something special for the fans…" However, with the special surprise still on hold, fans are getting eager. Can you guess what it is going to be? Let us know in the comments.
ADVERTISEMENT
Article continues below this ad
Watch This Story | "Watching Grown Men Cry…"—Milestone Victory Moved Tony Stewart and Team to Tears
Edited By: Nischal Kandpal