"That's My Boy" – Dale Earnhardt Jr Opens Up on Overtaking His Father
Published 09/12/2021, 1:24 AM EDT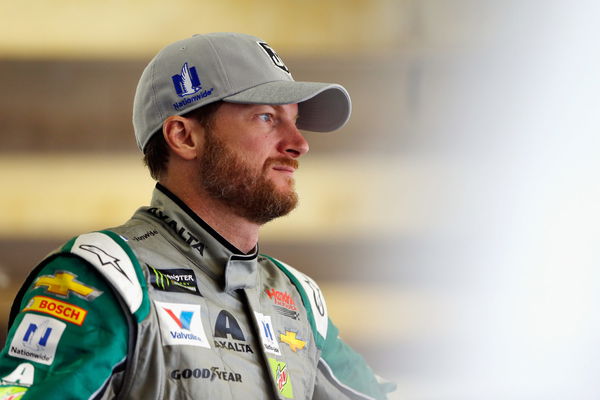 ---
---
It was a moment where the student overtook the master. Back in the year 2000, Dale Earnhardt Jr managed to win the Cup Series race at Richmond. And in doing so, he defeated his own father, the legendary Dale Earnhardt Sr. Recently, the former driver analyzed how he triumph over everyone else.
ADVERTISEMENT
Article continues below this ad
He noted that when he passed Elliott Sadler on the outside, his car was sparking after it sustained a bit of damage earlier in the race. Apparently, he clattered into Tony Stewart on pit road. Despite this, he was still able to go toe-to-toe with his father and Sadler.
ADVERTISEMENT
Article continues below this ad
He said, "Racing dad, this is a lot of fun for me. Me and him don't get to race each other all that often. It's my first year in Cup and I'm passing him for the win. That was something that made me really proud. He got to see me working, he did watch me race Xfinity races before. We never competed on the track, so he could see me in front of him, actually driving and working my car."
How did the race pan out for Dale Earnhardt Jr and his father?
As per Dale Jr's observation, his father took two fresh tires during the pit stop phase. Meanwhile, he had changed all four, so his tires were fresher. However, Dale Earnhardt Jr also kept an eye on Terry Labonte, who was just behind him and looking threatening.
ADVERTISEMENT
Article continues below this ad
Dale Jr continued, "I was just proud to run so well. I don't know what he was thinking. Whether he was going, 'Argh my car! You know!'. Frustrated with his own car or was he like, 'Ahh! That's my boy! I'm pretty excited about that.'
"I knew I was going to pass him, because his tires weren't that good."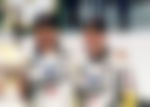 However, he did not know whether he would actually win the race. Interestingly, Dale Earnhardt Jr was so focused on passing his father, that he could just about register that there were other cars to pass. Eventually, he passed Sadler and devoted the rest of his focus on fending off Labonte.
ADVERTISEMENT
Article continues below this ad