"That's Not Jimmie Johnson, Jeff Gordon" – Kyle Petty Reveals Why Chase Elliott Is Not Hendrick Motorsports' Future; and William Byron Is
Published 03/24/2022, 9:15 AM EDT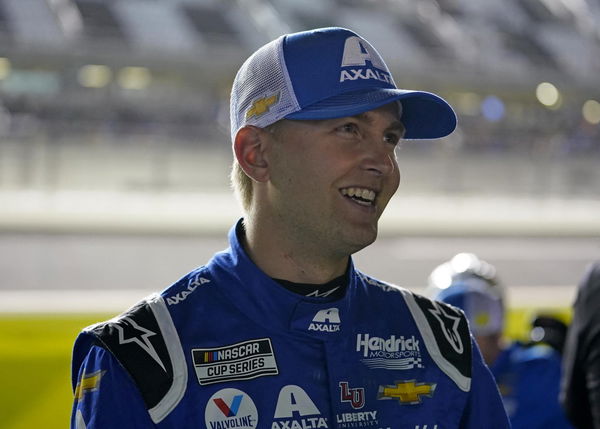 For a while now, Chase Elliott has been touted as the natural successor to the Jeff Gordon position at Hendrick Motorsports. After all, the 2020 Cup champion is incredibly popular, has the racing talent, has shown what he can do with that talent, and he has overall done enough to at least earn the candidacy for that role.
Yet Kyle Petty isn't convinced.
In fact, the former NASCAR driver is of the opinion that instead of Elliott, the Jeff Gordon successor is another Hendrick driver. And that is not the someone who goes by the name of Kyle Larson. And that's not Alex Bowman either.
ADVERTISEMENT
Article continues below this ad
That Hendrick driver is William Byron.
"I've said it and I've said it on pre-race, I've said it a million times on NBC, I think William Byron is the anchor and future of what Hendrick Motorsports is," Petty said in a recent episode of NASCAR on NBC podcast.
"I don't think it's Chase Elliott," Petty continued, despite the fact that Elliott recently penned down a five-year extension with HMS.
"I think when William Byron sets his stride, we're going to be sitting here, and I honestly believe we'll be sitting here with comparisons to Jeff Gordon and Jimmie Johnson."
"I don't hear that about Chase (Elliott)," he added. "I don't see that, (the) last time Chase won at an oval was Phoenix when he won the championship, that's not Jimmie Johnson, that's not Jeff Gordon."
"Those guys are competitive everywhere."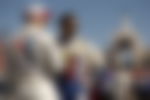 Chase Elliott will benefit from the brewing rivalry with Hendrick teammate
In an earlier interview with NBC, Kyle Petty explained how with Kyle Larson outperforming Chase Elliott, week-in, week-out will make the latter a better driver.
"The big thing is, getting your butt kicked every week on the racetrack. And I think that will make Chase, in long run, a better driver 'cos Chase knows he's gotta up his game," he said.
ADVERTISEMENT
Article continues below this ad
"And Rick's (Hendrick) always had that. We go back and look at Jeff Gordon, if you look at Dale Jr, if you look at Jimmie Johnson, they've fed off each other. That's what keeps that team ahead," he continued.
ADVERTISEMENT
Article continues below this ad
"So he's got two guys positioned to carry him for a long-long time."