The Epic Moment Jimmie Johnson Confused Chase Elliott's Furious Radio Rant at "Dumba**" for Dale Earnhardt Jr
Published 08/31/2022, 11:05 AM EDT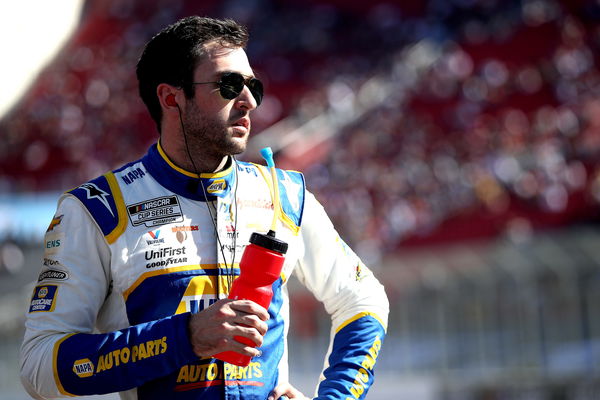 Back in 2017, Monster Energy NASCAR Cup Series decided to make drivers read out in-car radio messages. While reading out a seemingly vulgar quote, Jimmie Johnson thought that it was Dale Earnhardt Jr who had spoken it. However, the radio message was not from Junior at all, but rather from someone younger.
The quote read, "If that damn 95 wreck me one more time, Man. Dammit! What in the hell is that bleeps problem man? This is the biggest dumbass I have ever seen in my life. That son of a bleep can't drive a wood screw. Damn it! Bleep!"
ADVERTISEMENT
Article continues below this ad
Immediately after reading the message, the legendary Jimmie Johnson stated, "This has Dale Jr written all over it to me."
However, later on, it was revealed that the radio call-in fact came from Johnson's Hendrick Motorsports teammate, Chase Elliott.
Chase Elliott's biggest feud was with Kevin Harvick, where NASCAR had to issue a cease-fire
The Chase Elliott and Kevin Harvick conflict boiled over during the 2021 Cup Series Season, after initial contact at Bristol later on exploded during the race at Charlotte Roval.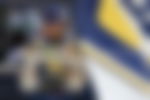 During the race at Bristol, Elliott got his tire cut by Harvick. Later on, when the Hendrick Motorsports driver came out of the pits, he pulled up ahead of Harvick and began to impede his gains on track.
ADVERTISEMENT
Article continues below this ad
After the race ended, both Elliott and Harvick got up into each other's faces and had a heated exchange of words, which could have taken an ugly turn.
In order to take his revenge, Harvick punted Elliott later at the Charlotte Roval race, leaving the Dawsonville native with a badly damaged rear end that could have put his playoff future into question.
ADVERTISEMENT
Article continues below this ad
WATCH THIS STORY: Dale Earnhardt Jr Mocks Legendary Hendrick Motorsports Crew Chief Steve Letarte
NASCAR promptly jumped in between the drivers and issued a cease-fire, in order to stop the feud from turning into something nasty that could eventually end up harming the races ahead for both drivers.
Edited By: Ranvijay Singh