The Insane Amount Kurt Busch and His Soon-to-Be Ex-Wife Paid to Aerosmith Frontman Steven Tyler to Headline Their Wedding
Published 05/21/2022, 10:55 AM EDT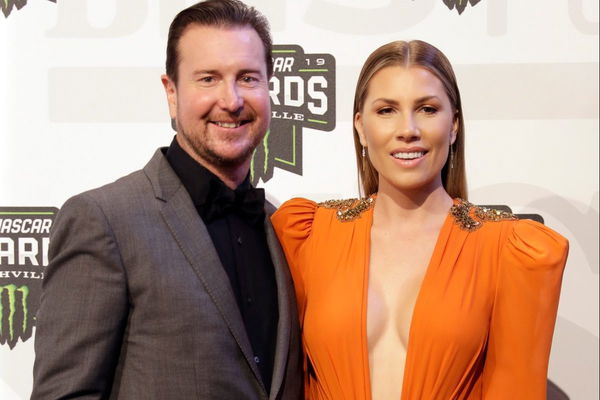 NASCAR driver for 23XI Racing, Kurt Busch recently announced that he and his wife, Ashley Van Metre, are calling it quits on their marriage. The veteran racecar driver and the professional polo player are heading for a divorce after being married for a little over five years.
Now, as sad this is, it's worth pointing out that for their wedding, the couple hired one of the biggest rockstars in the world, Steven Tyler.
ADVERTISEMENT
Article continues below this ad
And as you can expect, the Aerosmith frontman didn't come cheap.
According to a report by Ultimate Classic Rock, Tyler, who is certified by a church to be a minister, can charge up to $200,000 to conduct a wedding. So you can imagine just how much he'd have charged to headline the wedding, doing what he does best.
How did Kurt Busch meet Ashley Van Metre?
The NASCAR driver met his future wife at a party on Van Metre's farm in 2011. But their first encounter was brief, and it wasn't until three years later that "something" that Busch sensed would develop.
Speaking about his second meeting, Busch recalled, "When I was reintroduced to Ashley, that early moment came back." He added, "Later that night, I told her there was 'a shooting star on the horizon and there she was.'"
This was something his future wife thought "was a cheesy pickup line." But it worked.
ADVERTISEMENT
Article continues below this ad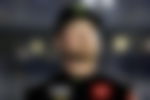 In 2015, Busch proposed to Ashley Van Metre, and the two got engaged. The couple got married in January 2017 on the island of St Barts.
ADVERTISEMENT
Article continues below this ad
Unfortunately now, the couple has filed for divorce for reasons best known to them. We hope the best for both Kurt Busch and Ashley Van Metre for their respective futures and their family.
WATCH THIS STORY: Still Better Than Elon Musk NASCAR Fans Compare Kyle Busch To Elon Musk As He Reveals Some Big News