The LA Lakers, LA Dodgers and an Elliott in the No. 9 Car: Will Destiny Favor Chase Elliott in the NASCAR 2020 Finale?
Published 11/04/2020, 6:30 AM EST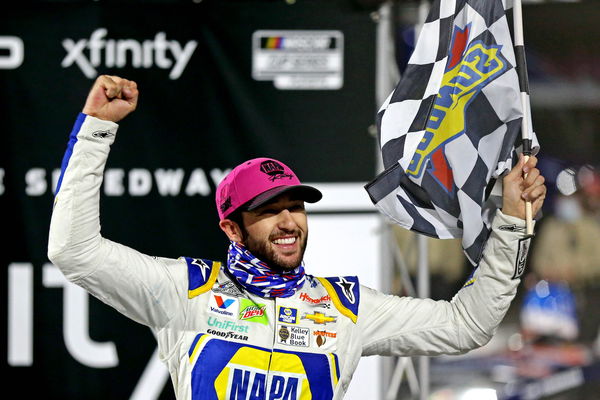 If Chase Elliott is a fan of destiny, he would be absolutely buoyed by a couple of the major sporting results from 2020. The Hendrick Motorsports star is in his first-ever NASCAR Cup Series championship race and gunning for his maiden title. If an interesting pattern continues, Elliott could very well be the champion in his first attempt.
Recently, the LA Lakers, led by basketball great LeBron James, won the NBA title. Another LA-outfit, the Los Angeles Dodgers, won the Major League Baseball (MLB) trophy.
While one may wonder what that has to do with Chase Elliott, there is a piece of history attached to the Elliott family that was created years ago when the Lakers and Dodgers won their titles in the same year.
ADVERTISEMENT
Article continues below this ad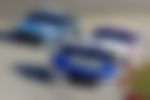 Will 'deja vu' come to the aid of Chase Elliott?
Back in 1988, the Lakers and Dodgers won the NBA and MLB titles. The NASCAR Cup Series title, that same year, was won by none other than Chase's father, Bill Elliott. To make it more interesting, Bill won the NASCAR Winston Cup title driving the No. 9 car.

Further, Bill won six races in the 1988 season on his way to his first and only Cup Series title. Chase has five wins so far in the 2020 season, and a sixth win will certainly give him his maiden NASCAR Cup Series title, no matter what his competitors do.
For Chase and his fans, this comes as a great bit of information ahead of Sunday's championship race. At the same time, of course, this is never a sure-shot recipe for success. Elliott knows that, and his attitude off-late in the playoffs has exuded confidence.
Racing to win
He went into the elimination race at Martinsville needing a good amount of points to make the Phoenix race. He was below the cutoff spot and under immense pressure. However, Elliott made it very clear well before the race that he is not concerned about gaining points.
ADVERTISEMENT
Article continues below this ad
The 24-year-old aimed only for a win and he lived up to those expectations. Elliott progressed to the championship race as well as the Round of 8 with wins at the perfect time.
ADVERTISEMENT
Article continues below this ad
He faces tough competition in Denny Hamlin, Joey Logano, and Brad Keselowski, but all the momentum is currently with Elliott.