Back in 1995, Disney decided to dip a toe in the world of NASCAR and IndyCar. To achieve this, they partnered with Indianapolis Motor Speedway designer, Kevin Forbes.
The Walt Disney World Speedway was located in Florida on a plot of land near the Magic Kingdom parking lot.
The circuit was a 1.6 km track with 16 km of safety restraint cabling, and 5,200 tons of asphalt for the track surface. While it mostly played host to IndyCar races, there were a couple of NASCAR Truck Series races held at the track.
Joe Ruttman and Ron Hornaday Jr won the 1997 and 1998 editions of the Truck Series. However, that would be the only 2 times that NASCAR visited the track for a race.
Sadly, in 2015, the Walt Disney Speedway was closed and eventually razed, thus ending Disney's bold venture into motorsport. Throughout its ill-fated tenure, there were three major accidents at the track in its history.
Former F1 driver Eliseo Salazar suffered a lower back fracture, while IndyCar Davy Jones broke his neck. However, another Indy driver, Sam Schmidt suffered the worst fate because he was rendered paralyzed.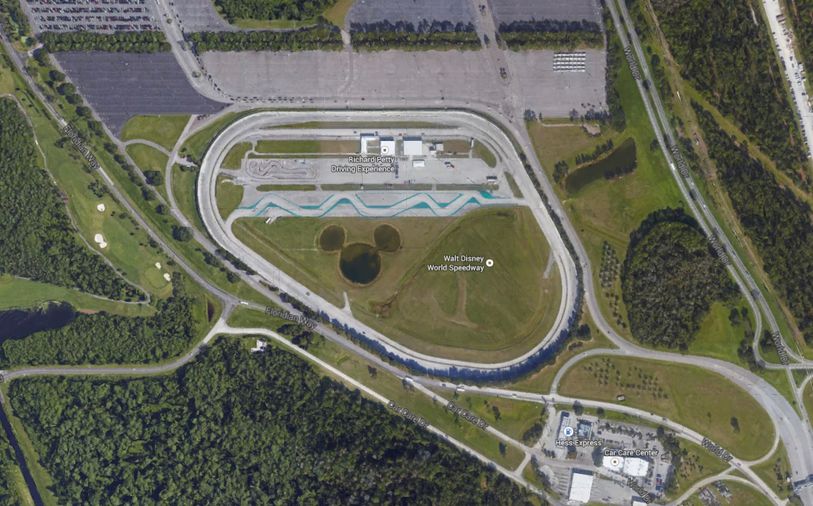 Was building the Walt Disney World Speedway a good idea?
From a business standpoint, building a track was a cheap and profitable decision because it cost $6 million to build. Sadly, that soon backfired due to numerous issues regarding placement.
Even when professional racing stopped heading in the speedway's direction, the track still had its uses.
The speedway even earned the nickname 'The Mickyard', a play on Mickey Mouse and the Brickyard, during its heyday. Truthfully, the track and the plot of land were never meant to be a permanent fixture.
Even the grandstands and concessions could be disassembled quickly if needed.
One of the reasons behind its failure was waning interest because the track drew fewer crowds with each passing year. Also as mentioned before, driver and personnel safety came to the forefront, with injuries to Salazar, Jones, and Schmidt.
Later on, Disney could not work out proper deals with IndyCar and the NASCAR Truck Series.
SOURCE- Altdriver.com, YouTube