"Why Isn't F1 Owners Overjoyed With Andretti Coming In?" – Denny Hamlin's Comments to Dale Earnhardt Jr Explain Why Starting a NASCAR Cup Series Team Isn't So Easy
Published 05/27/2022, 5:20 AM EDT

Follow Us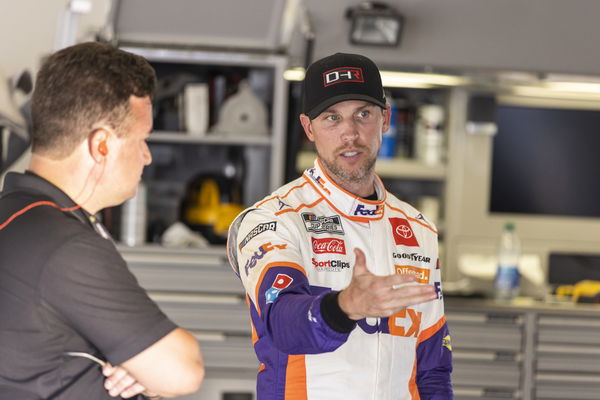 Recently, Denny Hamlin made an appearance on the Dale Jr Download podcast. Over here, he gave his take on a number of subjects. Chief among them was his 23XI Racing venture and how difficult it is to set up a Cup Series team. He even cited the example of Formula One when talking about the obstacles to establishing a new team.
Hamlin said, "Let me ask you this, why isn't F1 owners overjoyed with Andretti coming in? Because they get diluted. They are having to take that $1 billion in revenue that they get from F1. Right now they are splitting it up amongst 10 teams, $100 million each. You add more teams, two more cars. Okay, now that revenue is the same, now you've distributed amongst 12. These are the guys saying, 'H*ll no, we ain't signing off to giving away that'."
ADVERTISEMENT
Article continues below this ad
What else did Denny Hamlin say about being a new racing team?
ADVERTISEMENT
Article continues below this ad
The Joe Gibbs Racing driver acknowledged that all teams have to pay an entry fee. In light of that, he feels that if NASCAR can get a profitable TV deal, it should open up more charter positions. Admittedly, it was probably not easy for Hamlin and Michael Jordan to establish 23XI Racing. Dale Earnhardt Jr can sympathize, as he is the owner of the Xfinity team, JR Motorsports.
WATCH STORY: Ex-employee of Brad Keselowski's RFK Racing Joins Hands With "Michael Jordan & Denny Hamlin's" NASCAR Team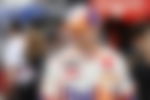 For now, the #11 driver will be focusing on his 2022 Cup Series campaign. At the same time, he will be keeping an eye on the 23XI Racing team, especially since Kurt Busch has booked his seat in the Playoffs. Now, it will be Bubba Wallace's turn to try and join his teammate and boss. Without a doubt, the outfit is definitely capable of winning races, as Busch has proven, and Wallace has come close on a number of occasions. So it is only a matter of time before he gets that elusive second Cup Series win.
ADVERTISEMENT
Article continues below this ad