"They Still Don't Have a Clue" – NASCAR Fans Hit With Nostalgia as Ryan Newman's Old Talladega Interview Surfaces
Published 09/30/2022, 11:01 AM EDT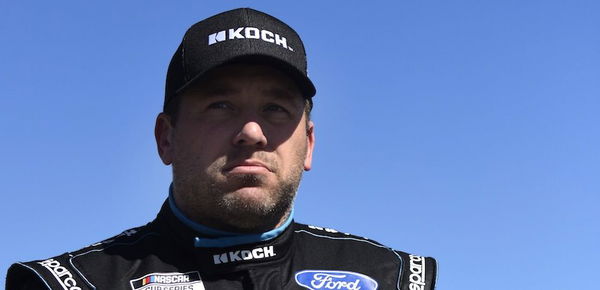 Following the injuries suffered by drivers such as Kurt Busch and Alex Bowman due to the safety issues of NASCAR Next-Gen cars, veteran drivers such as Kevin Harvick and Denny Hamlin have stepped up and openly criticized NASCAR. However, they were not the only ones to criticize the organization. Back in the day, Ryan Newman used to be known for his downright honest and blunt critical comments against NASCAR, especially after his near-life-threatening wrecks.
Back in 2013, during the race at Talladega, Newman was involved in a massive wreck. Later on, he was interviewed by the media where he stated, "First of all, to my family and friends. I am doing this interview to let everybody know that I am alright. They can build safer race cars, they can build safer walls, but they can't get their heads out of their a**'s far enough to keep 'em on the race track and that's pretty disappointing and I wanted to make sure that I get that point across.
ADVERTISEMENT
Article continues below this ad
He concluded by stating, "Ya'll can figure out who that is, but that's no way to end a race."
Fans react to Newman's old video and draw parallels with Kevin Harvick
Kevin Harvick has been highly vocal about all sorts of things that relate to the safety of his fellow drivers. He has not shied away from stating his intentions clearly especially when driver safety is on the line.
There is Kevin Harvick but NASCAR won't budge

— Paul (thank you Jimmie) (@FairfallXIV) September 29, 2022
Newman was in a league of his own 🤌🏽

— John Hilario / Daniel Suarez WINS AT SONOMA (@Johnnyasylum22) September 29, 2022
Kevin Harvick does. Denny Hamlin does. Joey Logano does. We need that now more than ever

— Kellie Leigh Blundell (@LeighTheBee48) September 30, 2022
ADVERTISEMENT
Article continues below this ad
That's the thing ALL of the drivers have talked about saftey concerns. Nascar just hasn't done shit

— Bobert (@AAFan8_10) September 29, 2022
ADVERTISEMENT
Article continues below this ad
WATCH THIS STORY: WATCH: 23XI Owner Denny Hamlin's Outburst at Ricky Stenhouse Jr for Wrecking His NASCAR Driver Bubba Wallace
Over the years multiple drivers have spoken out against NASCAR and its safety records; however, it seems they have not really bothered to consider what the people driving them have to say. We hope that the current problems with the next-gen cars are sorted out as soon as possible and that no other driver falls victim to more concussion-like symptoms after wrecks.