"They'd Suspend Tom Brady, Add Jeff Gordon to the Playoffs" – NASCAR Under Fire as Sarcastic Fans Show No Mercy Amidst Ongoing Safety Woes
Published 10/01/2022, 1:15 PM EDT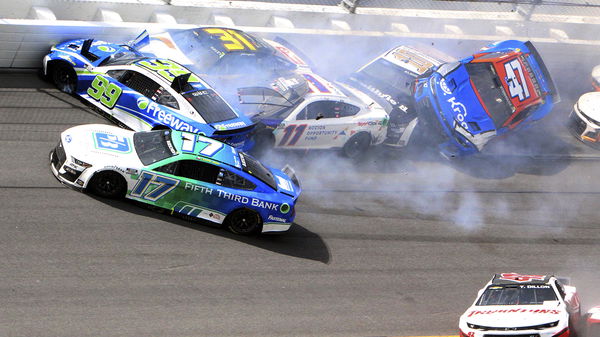 Each week a new NASCAR race makes it to the headlines for one reason or another. From tire bursts and engine issues to drivers running into each other and NASCAR punishing them with new penalties and fines. Every race seems like an action-packed movie. But what would NASCAR do if one day a driver chooses to retaliate dangerously?
ADVERTISEMENT
Article continues below this ad
A NASCAR fan recently asked how would NASCAR react if, in retaliation, a driver accidentally kills or severely injures their fellow competitor. And owing to the governing body's history of unexpected decisions surrounding safety, the reply section soon flooded with hilarious answers.
ADVERTISEMENT
Article continues below this ad
It is clear that all these bizarre answers are related to the governing's body's past decisions. Moreover, fans have been quite vocal in expressing their concerns over the new Next Gen cars introduced into the sport.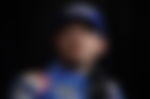 Apart from that, recently, NASCAR penalized two drivers for flouting on-track rules. Although their punishment was seen as quite 'exorbitant', fans believed that the governing body failed to look at the safety aspect of it all.
NASCAR fans upset about the latest rulings
NASCAR fined William Byron and Ty Gibbs for rough driving at the Texas Motor Speedway. Byron, spun out Denny Hamlin while the race was under caution. And hence, his fine included a penalty of 25 owner points and $50,000. Gibbs on the other hand traded paint with Ty Dillon on the pit road. Hence, NASCAR penalized him with $75,000 and 25 owner points.
But the two incidents were completely different. Ty Gibbs bumped his door into Ty Dillon's right side and pushed him towards his left. However, pit crew members and NASCAR officials were on Dillon's left. And Gibbs' actions put their lives in peril.
Hence, fans think that the punishment is not enough from a safety point of view. Ty Gibbs' retaliation on the pit road could have ended dangerously for the pit crew. And thus, Twitter users demanded more stringent action against him in the comment section.
Bruh multiple people could have died or got seriously injured

— RacinNateDog (@RacinNate) September 27, 2022
Not enough, should be suspended, you are in charge of safety, Ty has had a history of losing his temper this year, someone needs to get his attention and say his actions are not ok. I get being competitive, but he needs to step back and evaluate what he is doing out on track.

— Brad Fick (@brad_fick) September 27, 2022
So there is no difference between an on track incident & one on pit road? I understand the fine was more but why is the points penalty the same?

— Darren K Collom (@DarrenCollom) September 27, 2022
Gibbs should have been parked for a week. The money and the points don't mean anything to him. Good call on Byron but you definitely missed it on Gibbs…

— Matt Frederick (@racedayeveryday) September 27, 2022
Seriously? That's it? This is absolutely pathetic. He put lives in danger. Dock him points in Xfinity and sit him. This does nothing to punish him. Unreal.

— NobleNoob (@NobleNoob8) September 28, 2022
ADVERTISEMENT
Article continues below this ad
Honestly I think this is a bit weak. The potential danger in this situation warrants parking him for a race. If someone had been injured it would've been very bad. And there's higher potential danger here than with a wheel coming off on pit road and that's a more harsh penalty.

— Paul Peep (@itspaulpeep) September 27, 2022
ADVERTISEMENT
Article continues below this ad
WATCH THIS STORY: Team Owner Joe Gibbs Vows to Confront NASCAR Over Kyle Busch Sanctions in Richmond
NASCAR's streak of lenient decisions has continued to surprise fans. Moreover, the fans now want the governing body to introduce stricter penalties and rules for safety.