Here's How Denny Hamlin and Justin Marks Want to Revolutionize the NASCAR Team Owners Game
Published 05/31/2022, 4:55 AM EDT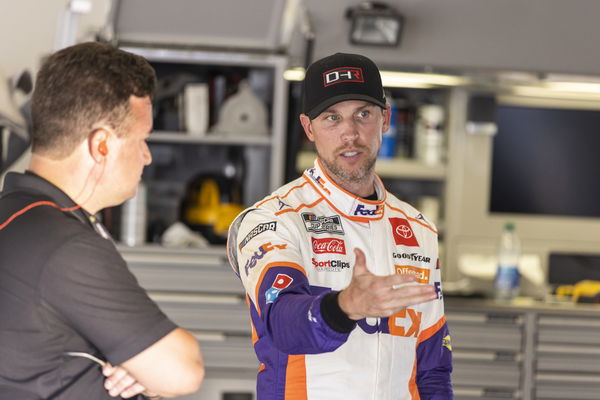 For the longest period of time, the word team owner in NASCAR was only associated with figures like Rick Hendrick, Roger Penske, Richard Childress, and such. But in the last few years, the sport has seen a change with the addition of young, more open owners like Denny Hamlin and Justin Marks.
And with that change, the 23XI Racing co-owner and the Trackhouse Racing co-owner are resolute about bringing changes to the equation.
For instance, the media revenue distribution. Currently, teams get 25%, tracks get 65% and NASCAR gets only 10% of the share. This is what Hamlin believes needs to change.
ADVERTISEMENT
Article continues below this ad
"The pizza is big enough," Hamlin said about the revenues. "But there are some that are stuffed, and there are some that are starving. And they're all at the same table."
Although Marks has the same goal in sight, the way he wants to go about it is quite different from the Joe Gibbs Racing driver. "I think we have to be careful not to fight this war in the media," he said.
"Anytime you can sit at a table and be open and honest with each other, it's productive."
Denny Hamlin wants to grow NASCAR into a bigger business
Denny Hamlin believes team owners like him and Justin Marks know "what it takes" to enter NASCAR. He emphasized how in the last couple of years that they've been here, they've understood the challenges, what it takes to succeed, and how tough it is to stabilize oneself as a team owner in the long run.
While the Trackhouse Racing co-owner shed some light on how there are still too many 'closed-door meetings' where one party doesn't even know what the other is thinking, and yet a decision is made.
ADVERTISEMENT
Article continues below this ad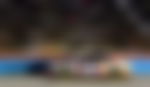 All of this is what made the #11 Toyota driver feel that the need to collaborate with the partners is bigger than ever.
ADVERTISEMENT
Article continues below this ad
"We want to make it better by collaborating with our TV partners, our track partners and NASCAR. I think that if we start working together, we will grow this into a big, big business," Hamlin said.
WATCH THIS STORY: Alex Bowman Wins Big as Denny Hamlin Tanks: NASCAR Winners & Losers of Las Vegas Cup Race