"This Is Just for Steven" – David Gilliland Racing Driver Taylor Gray Dedicates His ARCA Win to the Late Steven Stotts
Published 03/12/2022, 12:54 PM EST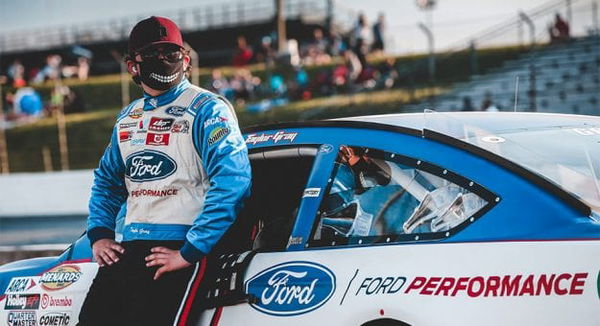 Recently, tragedy struck the David Gilliland Racing ARCA Series team. As it turned out, their ARCA Series hauler had a road accident in Texas while on the way to Phoenix. To make matters worse, the truck driver Steven Stotts died in the accident. Meanwhile, the other people involved in the crash were hospitalized.
ADVERTISEMENT
Article continues below this ad
ADVERTISEMENT
Article continues below this ad
Nevertheless, the #17 ARCA car still made it to the race at the Phoenix Raceway and Taylor Gray drove the car. He said, "It felt like they didn't want me to win. All those guys, they're really tough to beat. We just really had a good race car tonight. Chad Johnson, all those guys back at the shop. Jeremy Wes, Ed, Aaron, Nick on top of the stand. Frank, everybody that was involved in this program. Wow! What a fast car! The reason we're here today is because of Steven, Michael and John. I don't know why we'd be here if they didn't want us to be here. This is for them, this is all for them."
What did the David Gilliland Racing driver say about the late Stotts?
ADVERTISEMENT
Article continues below this ad
According to reports, Gray elected to compete without sponsor stickers. Team owner David Gilliland revealed that the team intentionally ran the car without the stickers to honor the memory of Stotts. In addition to that, it was to honor the people who were injured in the highway accident.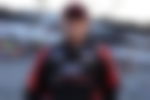 He continued, "I don't really know how to describe this. This is just for Steven, and I feel like he looked over me today and helped me get this win. I'm holding on and trying not to cry right now. Just for those three guys, I love those guys like they're my brothers. Every one of these guys are my brothers, I love them to death. We got to go back and just keep working. All for Steven, Michael and John."
ADVERTISEMENT
Article continues below this ad
After winning the race, Gray refused to do a celebratory burnout, out of respect for the dearly departed Steven Stotts.