"This is Not a Charity"—NASCAR President Uses Chase Elliott's Example to Hit Back at Naysayers
Published 01/25/2023, 7:59 AM EST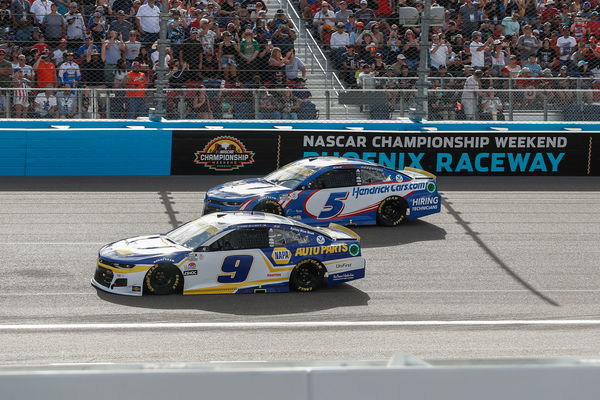 NASCAR Cup Series has been long known for adding brands onto the cars as an advertising template. Recently, well-known television personality Jim Cramer got the President of NASCAR along with the legendary Jeff Gordon for a chat and asked them a related question, and Chase Elliott's name came up.
During their conversation, the pair was asked why there was nothing cynical about putting a brand on a car in NASCAR. Phelps took the time to answer the question to hit back at the naysayers. Moreover, to illustrate his point Phelps used the example of Chase Elliott and his primary sponsor.
What did the NASCAR president say?
ADVERTISEMENT
Article continues below this ad
NASCAR President Steve Phelps answered the question by saying, "If you think about this is not a charity. So these companies want to be on these vehicles. Because they understand that our fans are going to buy the goods and services that are on the hood of that vehicle.
And it's as simple as that. And Jeff talks about the b2b portion of as well, which is not insignificant. But the b2c relationships that are there and having the fans understand that and support it. Then have the driver kind of intermix with that with those brands as well. It's just a really good opportunity for brands to have an ownership stake in that particular vehicle, right?"
To elaborate on his point, Phelps gave the example of Chase Elliott's sponsor. He said, "So it's if it's the nine NAPA car, then NAPA feels like that's their car, and their drivers chase Elliott."
Phelps's points were pretty clear about why NASCAR has sponsor logos all over the car. Since all NASCAR teams function using sponsor money, it is important for the sponsor to also gain something out of their investments.
NAPA Autoparts extended its contract with Chase Elliott last year
ADVERTISEMENT
Article continues below this ad
Last year, around mid-season, NAPA Autoparts decided to carry on their streak of sponsoring the #9 car of Chase Elliott. By this point in time, the NAPA logo has become synonymous with Chase Elliott's car. Everyone looking at the brand could easily point out which car was Elliott's.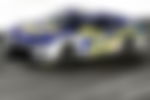 The new deal is a multi-year contract. Judging by how much Elliott's success has made the company a household name, it was pretty obvious that they would continue with their sponsorship. After the signing of the contract, the NAPA vice president of marketing told the press that HMS and Elliott have been a part of the NAPA family for a long time. He also mentioned that their determination and passion will continue to be a vital aspect of their progress in the upcoming years.
ADVERTISEMENT
Article continues below this ad
WATCH THIS STORY: 5 Times Drivers Miraculously Survived Lethal Crashes
Now with the 2023 season about to begin, we cannot wait to see the NAPA #9 car go out on track. Hopefully, Elliott returns in better form after last season. Getting his second championship this year would just be the icing on the cake for everyone.
Edited By: Nischal Kandpal