THROWBACK: Dale Earnhardt Jr Survives Massive Last Lap Wreck to Win at Talladega in 2001
Published 10/12/2021, 1:29 AM EDT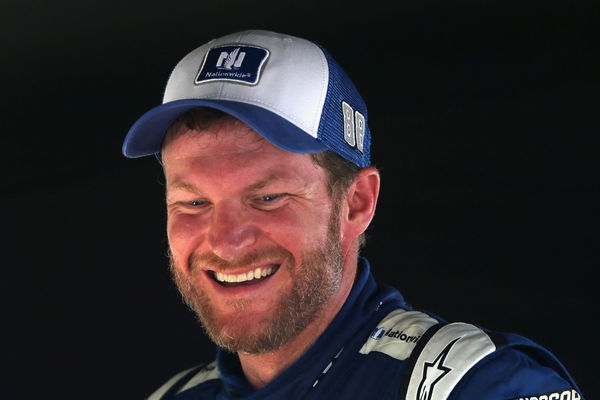 ---
---
The Talladega Superspeedway has witnessed a number of insane finishes in its long history. One race that tends to stick out a lot is the 2001 EA Sports 500 on October 21, which Dale Earnhardt Jr won. However, his win was overshadowed by one of NASCAR's infamous 'Big Ones' on the last lap of the race.
ADVERTISEMENT
Article continues below this ad
Around that time, it was the battle of the Bobbys that triggered the whole wreck. Apparently, Bobby Labonte was defending his position from Bobby Hamilton Jr, and the two of them clipped each other. This resulted in Labonte flipping wildly, with cars swerving to avoid the carnage. Naturally, the two-man wreck soon spread to involve many of the race leaders.
ADVERTISEMENT
Article continues below this ad
That left Jeff Burton's #99, Tony Stewart's #20, and Dale Earnhardt Jr's #8 to fight for the victory. Luckily for Earnhardt, Burton and Stewart were busy with each other, so he could sneak past with relative ease. From there, he began to pull away and cruise to a victory.
ADVERTISEMENT
Article continues below this ad
The drama did not end for Dale Earnhardt Jr
Dale Jr, Burton, and Stewart dodged the 16-car wreck and crossed the finish line. Among the victims were the two Bobbys, Ricky Rudd, Sterling Marlin, Bill Elliott, Ward Burton, and Buckshot Jones. Others included Terry Labonte, Dale Jarrett, Johnny Benson Jr., Robert Pressley, and Ricky Craven. Finally, Jason Leffler, Rusty Wallace, Robby Gordon, and Mike Wallace rounded out the retirees.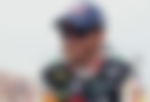 Later on, there was a massive twist in the tale when his car failed post-race inspection. However, he was still credited with the win and has since been hugely successful at the track. Case in point, he boasts of three wins at the iconic speedway, and the Dale Earnhardt Inc team has registered four wins on the trot. His father, Dale Sr was just as successful, if not more, and he has seven wins under his belt.
ADVERTISEMENT
Article continues below this ad