Throwback: Jimmie Johnson Takes Mr. Hendrick for a Ride After his NASCAR All-Star Win in 2012
Published 06/15/2021, 1:33 PM EDT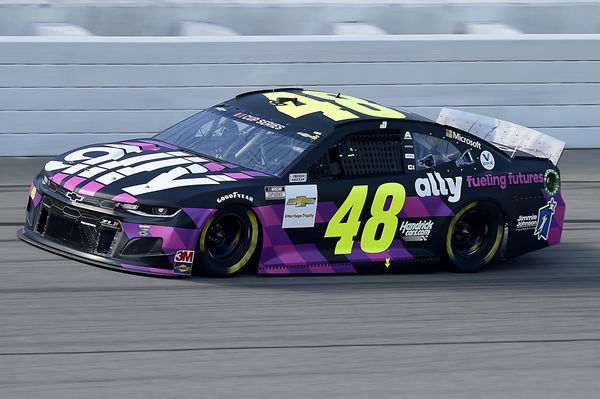 ---
---
During the middle of the NASCAR Cup Series season, there is always one non-championship race. This is known as the All-Star race and has been there in the sport  since 1985. Back in 2012 though, Jimmie Johnson went on to win the race, ahead of Brad Keselowski and Matt Kenseth.
ADVERTISEMENT
Article continues below this ad
WATCH STORY: Nascar Big One at Daytona: Clint Bowyer, Ryan Newman and More, Gets a Piece of Action
In the final few laps, Kenseth got alongside the Hendrick driver in the pit lane. However, Johnson was able to surge ahead, and it got better for him on the restart as Kenseth had a slow getaway. That allowed Penske's Brad Keselowski to get the jump on the #17 car and slot into 2nd.
ADVERTISEMENT
Article continues below this ad
Try as he might, Keselowski could not catch Johnson until the chequered flag dropped. Coming back to Johnson, he made around $11,348 per lap. Considering that he led nine laps, he made quite a hefty sum, along with his cash prize for winning.
What did Jimmie Johnson do?
As he celebrated with a few donuts and burnouts, Johnson gave owner Rick Hendrick a ride. Admittedly, Hendrick looked quite terrified because he was hanging halfway out of the car. Fortunately, Johnson decided not to be evil and simply settled for a drive-by along the track until he drove to Victory Lane.
ADVERTISEMENT
Article continues below this ad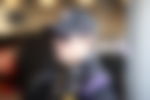 Meanwhile, it was a mixed day in the office for Hendrick Motorsports, with Dale Earnhardt Jr in 5th place. Additionally, Kasey Kahne finished 9th, while Jeff Gordon finished 13th. Now, nine years later, Kyle Larson won the All-Star race, with Brad Keselowski finishing 2nd yet again.
This is the third time that Keselowski has missed out on winning the All-Star race. Furthermore, this is Larson's 2nd All-Star win in his career. At least Keselowski can take comfort in the fact that points do not count in this particular race. However, the other side of the argument is that he has missed out on a huge cash prize.
ADVERTISEMENT
Article continues below this ad