THROWBACK: Kyle Busch and Joey Logano in Massive Head-On Collision in Kansas NASCAR Cup Race
Published 05/02/2021, 7:15 AM EDT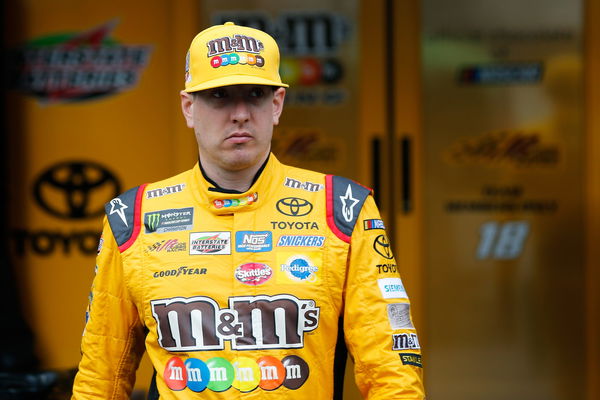 ---
---
On Sunday, the NASCAR Cup Series drivers will take to the track at the Kansas Speedway. Admittedly, Kyle Busch and Joey Logano will not have particularly fond memories, especially of the 2013 season. Apparently, Busch spun off during the race and his #18 Joe Gibbs Racing car headed towards the infield.
ADVERTISEMENT
Article continues below this ad
To make matters worse, his car's trajectory put him right in front of a startled Logano. The #22 Penske driver could not slow down in time and plowed nose-first into Busch's car. Apparently, Busch's car got a little loose on his own and drifted into the wall. Luckily, he got away with a minor brush with the wall before drifting back down.
ADVERTISEMENT
Article continues below this ad
Many drivers took avoiding action, including Logano who went to the bottom of the track. Unfortunately, he got the shock of his life when the #18 car unexpectedly drifted into his vision. To be fair to Logano, he knew that the incident took place on the outside, so he assumed that the apron was the safest place.
No one could blame Kyle Busch or Joey Logano
ADVERTISEMENT
Article continues below this ad
The impact was so strong that the Penske car got a little bit of air time. Later on, Kyle Busch recounted the incident and spoke about his race. He said, "Spun out twice, all on our own. Don't know what to do with Kansas. Absolutely no grip for me anyway, but you're running third and doing fine. The car's a little tight and you spin out. I don't know what to do with that, we're back in traffic all day. The traffic's way worse, just trying to get up to the front, making some gains. Car just snaps out on me in every corner."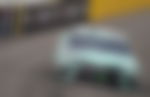 Later on in conversation with Logano, he admitted that he thought that Busch would drift back down. However, when he saw Busch brush the wall, he assumed that he would stay up top. So he committed to gunning the throttle on the bottom of the track. Obviously, he did not expect Busch to suddenly drift down, so it was disappointing for him and the team.
ADVERTISEMENT
Article continues below this ad