THROWBACK: Marcos Ambrose Punches Casey Mears at the Richmond Raceway in 2014
Published 09/11/2021, 10:50 AM EDT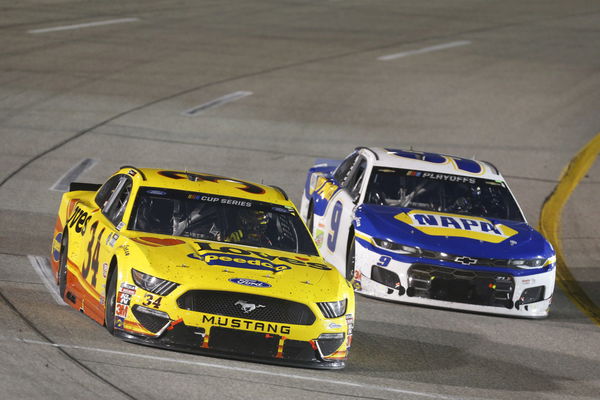 NASCAR is notorious for two things, massive wrecks and occasional brawls. At tight, short-track tracks, the propensity for wrecks increases, with tempers also following suit, on occasion. Back in 2014, Marcos Ambrose and Casey Mears demonstrated that to perfection at the Richmond International Raceway.
Admittedly, nobody knows what exactly happened between the two of them on the track. The end result was that Ambrose and Mears had a tense conversation until things escalated. Marcos Ambrose evidently said something to rile up his opponent, because Mears shoved him. The Australian punched Mears in the face in retaliation. Luckily, crew members from both sides intervened before things could escalate.
ADVERTISEMENT
Article continues below this ad
What happened between Marcos Ambrose and Casey Mears?
According to video evidence, Ambrose went for the face and knocked Mears' cap off his head. On the bright side, there appeared to be no major injury, as Mears did not visit the infield care center. Additionally, all parties remained mum on the incident and refused to discuss it with the media.
ADVERTISEMENT
Article continues below this ad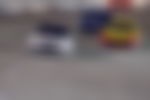 "I was confused about why Casey was so annoyed at me, and I think you just see a lot of the passion that the drivers have and the commitment we have to try to win," Ambrose said afterwards.
"That passion kind of got out of hand and got out of control pretty quick. Once he put his hand on me and started pushing me around, I was just trying to stand up for myself and my country and my family and my reputation, and I threw a punch down on him to get him out of the way and let him know that I didn't respect him not giving me my private space."
ADVERTISEMENT
Article continues below this ad
In the end, the two of them could only muster 18th and 19th places at the Richmond Raceway. Meanwhile, at the front, Joey Logano won from Jeff Gordon and Kyle Busch.