Throwback: NASCAR Driver Junior Johnson Puts Out a Fire in His Car With His T-Shirt Mid-Race
Published 05/07/2021, 7:15 AM EDT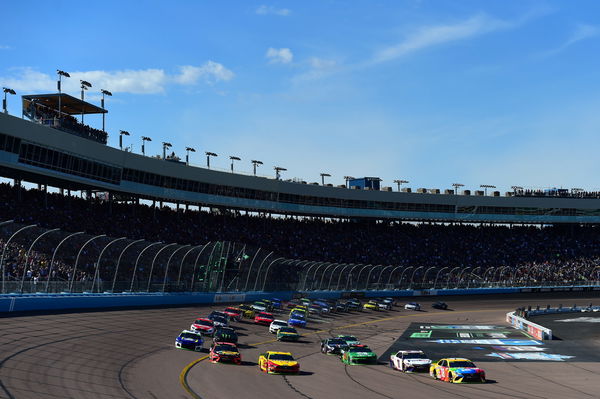 ---
---
This weekend, the NASCAR Cup Series visits the Darlington Raceway. The track 'Too Tough to Tame' is one of the most notorious ovals on the calendar, and many have failed to conquer it. Back in 1953, NASCAR legend Junior Johnson found this out the hard way, but he definitely made a show out of it.
ADVERTISEMENT
Article continues below this ad
Sometime during the race, he spun and hit the barriers, even flipping over once. Luckily, the car managed to land on all four wheels, ensuring an easier time getting out. The bad news was that the mangled car caught fire, but Johnson did something quite daring. He actually took off his shirt and tried to put out the fire himself.
ADVERTISEMENT
Article continues below this ad
During those days, NASCAR drivers did not have access to proper fire suits, and NASCAR was a lot more dangerous in those days. Any motorsport in its infancy is always dangerous until it finds the balance between achieving top speed and preserving safety.
Who is NASCAR legend Junior Johnson?
ADVERTISEMENT
Article continues below this ad
Robert Glenn Johnson Jr is a North Carolina native and the fourth of seven children. His father was a bootlegger and it is also worth noting that Jr was also convicted for bootlegging in 1956. Luckily for him, the NASCAR Hall of Famer received a presidential pardon from Ronald Reagan in 1986.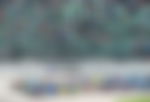 Through his NASCAR career, Junior Johnson took part in 313 races. During that tenure, he amassed 50 Cup Series wins, including the 1960 Daytona 500. As a team owner, he snatched six Winston Cup championships, courtesy Cale Yarborough and Darrell Waltrip.
ADVERTISEMENT
Article continues below this ad
Other accolades include the honor of being one of NASCAR's 50 Greatest Drivers. In 1990, he earned a place in the International Motorsports Hall of Fame. A year later, he was inducted into the Motorsports Hall of Fame of America. Finally in 2010, Junior Johnson was inducted into the NASCAR Hall of Fame. Tragically, he passed away in 2019 at the ripe old age of 88.