THROWBACK: Ryan Blaney Picks Out His Winners Across The Three 2020 NASCAR Series
Published 12/24/2020, 10:30 AM EST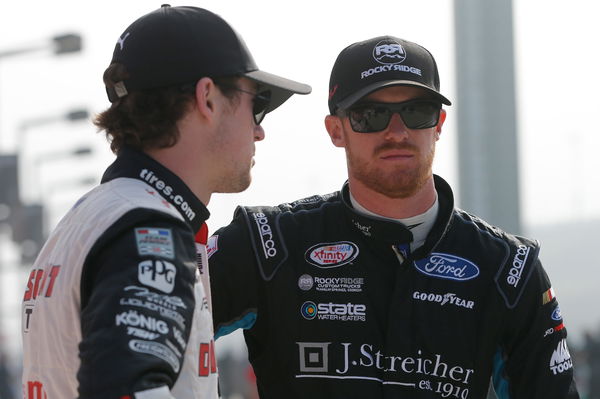 ---
---
Ryan Blaney is one of the more enthusiastic and entertaining drivers on the NASCAR grid. The Team Penske driver is a serious competitor on the track but has a cool and fun side to him as well.
ADVERTISEMENT
Article continues below this ad
The driver, along with Kim Coon and Chuck Bush, features in the much renowned "Glass Case of Emotion" podcast. Going through an interesting set of conversational topics, the discussion on the podcasts is often funny and engaging.
In a particular episode a couple of months back, Blaney had picked out his title favorites across the three NASCAR divisions. So, was he on point with his predictions, now that the season is fully done and dusted?
ADVERTISEMENT
Article continues below this ad
Ryan Blaney had not picked out a definite favorite for the Cup champion at the time
Speaking in the GCOE podcast, Blaney had stated, "I want to go…that Zane Smith kid has been pretty good. I'm agreeing with Kim, I think Allgaier is really good at Phoenix."
While he was a little more straightforward with his Truck and Xfinity Series picks, Blaney hesitated to give a fixed answer for the Cup Series. However, he hinted towards it being either Joey Logano, Brad Keselowski, or Chase Elliott.
The Team Penske No.12 continued, "Cup I don't know, you guys put me in a big box.
"The Penske cars have been pretty good there.
"I don't know, up in the air. Penske cars have been good there, the nine's (Chase Elliott) been really fast. I don't know, question mark on the Cup," concluded Blaney on the topic.
Chase Elliott eventually won the 2020 Cup Series title, beating Logano and Keselowski
ADVERTISEMENT
Article continues below this ad
Surprisingly, Blaney's picks for the Trucks and Xfinity Series did not turn out the way he expected. While Sheldon Creed sealed the Trucks Series title in an intense fashion, Austin Cindric took home the Xfinity championship.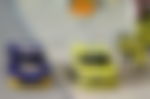 As for the Cup, both of Blaney's teammates at Team Penske, Logano, and Keselowski were edged out by Hendrick Motorsports' Chase Elliott.
ADVERTISEMENT
Article continues below this ad
Safe to say then, Blaney does need to improve on his prediction skills the next time he gets around to guessing his picks!