THROWBACK: Scary Scenes at Darlington After Cale Yarborough Crashes Out of the Track
Published 09/03/2021, 1:03 PM EDT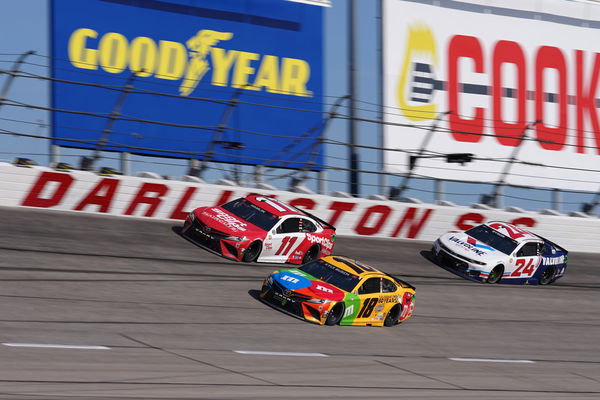 ---
---
Back in 1965, there was a frightening accident at the Darlington Raceway involving Cale Yarborough. During the Rebel 400 at the track, Yarborough and Sam McQuaid collided, and the former ended up going over the wall. Around the time of the accident, the two Ford cars were running first and second on the track.
ADVERTISEMENT
Article continues below this ad
McQuaid was actually doing a stellar job of leading the race, and Yarborough was breathing down his neck. Heading into the corner, the #27 car pounced for the lead, but only succeeded in hooking the #24 car. Amid a lot of skidding, McQuaid's out-of-control car hooked Yarborough's in return and sent him over the wall.
ADVERTISEMENT
Article continues below this ad
What made this even scarier was the fact that the pit crew were half a mile away on pit road at Darlington. They knew that something had happened, but did not know the specifics. Apparently, Cale's mangled ford lay at the bottom of the hill, 100 feet away from the guardrail.
What happened to Cale Yarborough?
ADVERTISEMENT
Article continues below this ad
For obvious reasons, Yarborough's team was desperately listening to the broadcast for news of their driver. Their worry only increased when there was no word about him. Finally, there was some respite as witnesses reported that Cale Yarborough walked away unscathed. The driver confessed that he "sailed through the air like an astronaut."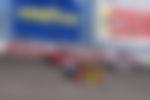 Since then, Yarborough went on clinch three back-to-back Cup Series titles. This was back in 1976, 1977, and 1978, driving for Junior Johnson and Associates. The now 82-year old boasts of 83 career wins in the NASCAR Cup Series, as well as 69 poles and 319 Top 10 finishes.
ADVERTISEMENT
Article continues below this ad
During his championship-winning years, he amassed 28 wins and even won at the Darlington Raceway in 1978. With a reputation as 'Too Tough to Tame,' Cale Yarborough definitely exacted his revenge on the track. It tried to dump him back in 1965, but he had since registered three wins at the track.