THROWBACK: When David Pearson Defeated Richard Petty in a Classic at 1974 Daytona
Published 08/27/2021, 5:17 PM EDT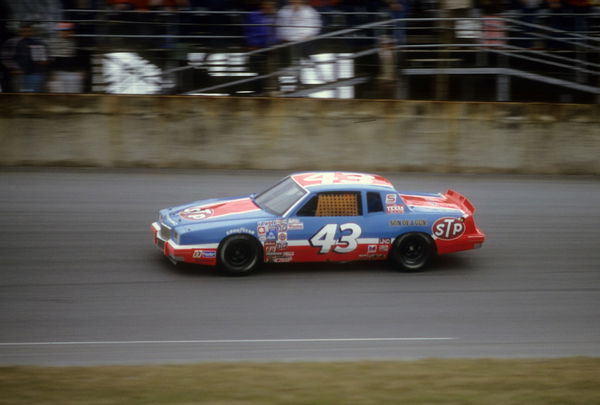 ---
---
Back in 1974 at the Daytona International Speedway, David Pearson bested Richard Petty. However, he employed some bizarre tactics to do so. With a couple of laps to go, Pearson was leading Petty and held a comfortable margin. Strangely enough, the #21 driver decided to back off the pace and allow the #43 driver to take the lead.
ADVERTISEMENT
Article continues below this ad
A lap later, it turned out to be a strategic masterstroke, as David Pearson hunted down Petty. On the final lap, he made his move down the inside of the legendary driver and snatched the lead. From there, he held onto it until the chequered flag. Speaking after the race, he said, "If I let him stay behind him, he would draft me and beat me. So I just backed off on the last lap at the white flag and let him by and then got him back."
Without a doubt, it was one of the most daring race finishes in NASCAR history. It is worth David Pearson was quite a formidable figure on the superspeedway scene. Case in point, he dominated for the Wood Brothers team between 1972 and 1974, taking 20 wins in the #21 car. This included back-to-back Firecracker 400s and both involved close battles with Richard Petty.
ADVERTISEMENT
Article continues below this ad
How did David Pearson defeat Richard Petty?
ADVERTISEMENT
Article continues below this ad
Obviously, the dogfight did not start out as a two-horse race. Instead, there were many cars involved, like the Allison brothers (Bobby and Donnie), A. J. Foyt, Buddy Baker and Cale Yarborough. Additionally, there was a record-setting 45 lead changes among nine driver, until it was broken in 2010. Bobby Allison led 50 laps until a broken intake valve scuppered his chances. Gradually, the lead pack steadily whittled down to Pearson, Petty, Baker, and Yarborough.
In the final few laps, just Pearson and Petty were left to duel, with a seven second buffer to third. Petty's gameplan was to wait until the last moment to overtake and prevent a counterattack. Owing to this, David Pearson took the white flag and performed a cheeky move by stamping on the brakes.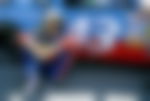 A startled Petty gratefully the lead and tried to build a gap. Unfortunately, he was left vulnerable without a tow, and the Wood Brothers racer snatched back the lead. To be perfectly honest, Richard Petty did not appreciate the cheeky move and confronted Pearson after the race.
ADVERTISEMENT
Article continues below this ad