THROWBACK: When Kyle Busch and Kurt Busch Almost Ignited a Sibling Rivalry at Bristol
Published 09/15/2020, 2:00 AM EDT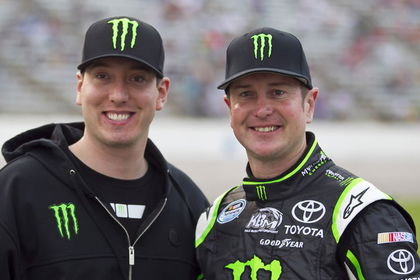 ---
---
Kyle Busch and Kurt Busch share an interesting relationship on the track. Both of them have Cup Series Championships under their belt, but Kyle has more trophies in his cabinet.
ADVERTISEMENT
Article continues below this ad
Last year at the Bristol Motor Speedway, they traded a few verbal blows in spite of where they finished. After starting 17th and 27th, the siblings finished 1st and 2nd, their second ever brotherly top of the grid lockout. The last time they managed this feat was in 2015 at Sonoma.
The younger Busch led 71 laps and took his third Cup Series win in the process. The same race witnessed Kurt's best finish of the season behind the wheel of the No. 1 Chip Ganassi Racing car.
ADVERTISEMENT
Article continues below this ad
However, here is where things got interesting. Apparently, Kurt Busch openly admitted that if he caught up to his brother during the race, he would have wrecked him.
He told NBC, "I was smiling ear to ear. I thought it was ours. I just couldn't quite lean on the right rear tire as hard as I wanted to on restarts. And so my plan was to let him go and get to the high side quicker than him, reel him in."
What did Kyle Busch say in response?
Surprisingly, Kyle was not too angry about his older brother's comments. Instead, he played it off with a joke on his brother Kurt.
Kyle said, "You can't tell people (you'll wreck them) because then they're going to do the same thing back to you whether or not you did it or not, so he's an idiot."
The last time they wrecked each other, it was during the 2007 All-Star Race. Apparently, neither of them were on speaking terms for months. It was understandable because there was $1 million on the line for the race winner.
ADVERTISEMENT
Article continues below this ad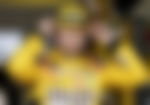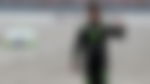 Kurt justified himself and said, "It's tough when it's for a million bucks. To me, it wasn't really that big of a deal. It seemed more a stinger for Kyle. We can chalk that up to youth."
ADVERTISEMENT
Article continues below this ad
Later on, in the 2019 season, they bagged another sibling 1-2 finish. This time, the venue was the Kentucky Speedway, and Kurt Busch emerged as the victor.