Throwback: When NASCAR Truck Series Drivers Literally Wrestled Each Other at Gateway
Published 09/01/2020, 12:15 AM EDT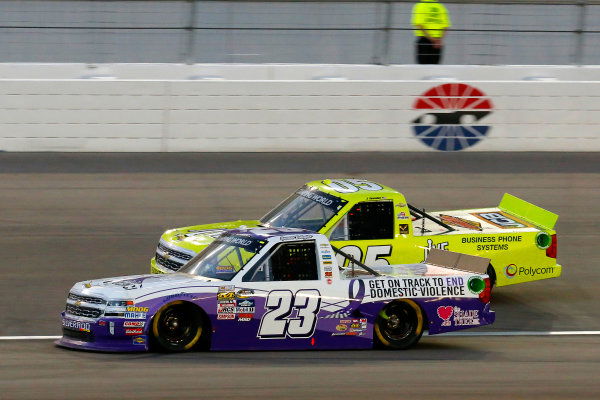 ---
---
Battles between drivers on the racetrack is a common sight in NASCAR. Every race sees drivers wrecking each other as they speed for supremacy. However, four years ago, two drivers in the NASCAR Truck Series race at Gateway Motorsports Park took it one step further. After their battle on the track, John Wes Townley and Spencer Gallagher threw punches at each other, quite literally.
ADVERTISEMENT
Article continues below this ad
FOX: NASCAR recently posted a short video on their social media handles to remind fans of the incident as the Truck Series race at the World Wide Technology Raceway at Gateway rolls around the corner. Here is what happened.
ADVERTISEMENT
Article continues below this ad
What transpired between Spencer Gallagher and John Wes Townley at Gateway
Gallagher and Townley were involved in a couple of wrecks during the 2016 race at Gateway. The first incident brought out the caution with just 15 laps to go in the race. The second one happened 10 laps later, and it was bigger this time, bringing out the red flag.
Both men could not control their frustration after the second wreck. They got out of their cars and had an argument before approaching each other. What happened next left everyone shocked and some in splits.
Townley grabbed Gallagher and threw him to the ground, as their crew members looked on in disbelief standing next to them. Townley punched Gallagher several times before the pair was separated by a crew member.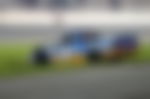 ADVERTISEMENT
Article continues below this ad
The aftermath of the NASCAR incident
Townley was fined $15,000 for the incident, while Gallagher was fined $12,500. NASCAR placed both men on probation through to the end of the year. NASCAR did not impose fines on the drivers for the racing incidents.
Both men later apologized for their involvement in the incident. "I want to apologize to NASCAR and my fans. That's not the way I want to represent myself, (sponsor) Zaxby's or Jive Communications. I'll try my best to make sure it never happens again," Townley said of the incident.
ADVERTISEMENT
Article continues below this ad
Gallagher apologized to Townley and his team as well. "The incident earlier in the race was not intentional and certainly was not meant to cause bigger problems later in the event," he said.
"I am ashamed that I was part of an incident that has allowed so many to view what we do in a negative light," Gallagher added in hindsight.