"…To Push That Narrative" – Dale Earnhardt Jr Candidly Reveals How He Emerged Out of the Huge Shadow of His Father
Published 05/31/2022, 2:15 PM EDT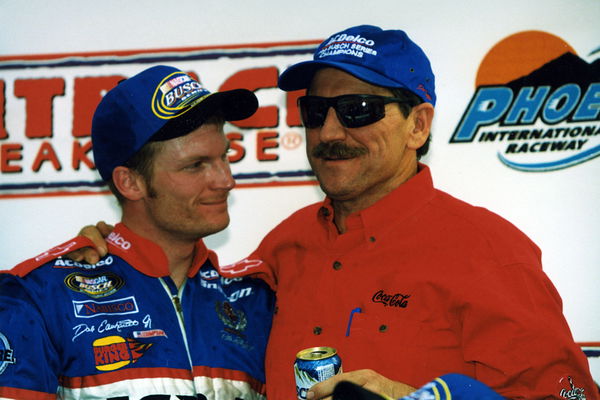 Dale Earnhardt Jr. is a name every NASCAR fan knows very well. Of course, a great driver, and an even better media personality! Dale Jr. has really made a name for himself in this sport. However, it wasn't always like that.
Of course, he is the son of one of the greatest drivers to take part in this sport, Dale Earnhardt. And that would definitely put a lot of pressure on the driver. Not only that, but he also would have had to live under his father's shadow.
ADVERTISEMENT
Article continues below this ad
However, Dale Jr. didn't take it for too long. And he moved out of his father's shadows to establish himself in the sport.
Dale Earnhardt Jr. Talks About Moving Ahead Of His Father's Shadow
In an episode of the Youth Inc. podcast, hosted by the legendary football player, Greg Olsen, Dale Jr. revealed how he differentiated himself from his father.
Earnhardt Jr. said, "Dad had an intimidator you know, rough around the edges, blue-collar reputation." Of course, it's no surprise that Dale Earnhardt had a scary reputation on track. However, Dale Jr. reveals a different side to this.
"I wasn't him, I don't feel like him, I don't act like him, I don't have the same sort of interests and all that"
Watch This Story: Danica Patrick Gives "Mad Props" to Jimmie Johnson for Competing in Indy 500
Dale Earnhardt Jr. made it clear to himself that he wasn't the same as his father. But what did it take to get the people to acknowledge that?
Dale Jr. Shared The Secret To Making People Realize Who He Is
The important thing is how Earnhardt Jr. managed to get the people to accept him for who he was. And the key to that was embracing himself.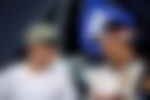 He said, "I embraced who I was, and I made a real effort, every opportunity I had in front of the media to push that narrative." He added, "That helped me a lot because people finally got over the hope that I was gonna be Dale Earnhardt point two."
ADVERTISEMENT
Article continues below this ad
"People finally said that I guess I better quit wishing for that because it's apparently not who he is."
And that seems to have cleared the path for Dale Jr. to make his own name, as he said, "And this it started getting easier for me when those expectations started kind of falling away"
ADVERTISEMENT
Article continues below this ad
In the end, Dale Earnhardt and Dale Earnhardt Jr. are both names synonymous with NASCAR, and for good reason. However, it really is impressive how Dale Jr. created his very own identity, despite his father's huge legacy in the sport.
Edited By: Ranvijay Singh