Tony Stewart All Set to Defend His SRX Series Title as Hailie Deegan & Matt Kenseth Also Set to Participate This Season
Published 03/03/2022, 3:00 AM EST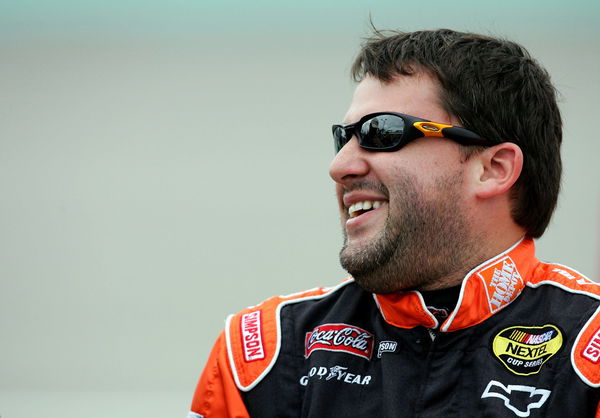 In mid-June this year, the second season of the Superstar Racing Experience (SRX) will kick off. Once again, Tony Stewart will return to the series, this time as a defending champion. It is also worth noting that he will compete full-time again, running in all six races. However, he will not be the only member of the NASCAR community competing in the series.
ADVERTISEMENT
Article continues below this ad
Also joining him are Matt Kenseth and Truck Series driver Hailie Deegan. It is worth noting that the two of them are not competing full-time. As it turns out, Kenseth is competing at the Nashville Fairground, the I-55 Raceway, and the Sharon Speedway. Meanwhile, Deegan is expected to run at the Stafford Speedway and the I-55 Raceway.
Obviously, Deegan's case is understandable, since she is juggling her Truck Series career as well. Interestingly, Deegan, Stewart, and Kenseth will be joined by Greg Biffle, Michael Waltrip, Bobby Labonte, and Ryan Newman. Meanwhile, the other competitors are Ryan Hunter-Reay, Paul Tracy, and Marco Andretti. Ernie Francis Jr, Helio Castroneves, and Tony Kanaan are also running on a part-time basis.
ADVERTISEMENT
Article continues below this ad
What next for Tony Stewart in the SRX Series' second season?
With the 3-time NASCAR Cup Series champion competing full-time, he is serious about that second SRX title. Last year, the series made its debut, to much fanfare, and received a massively positive reception. Now, it appears that Stewart wants to grow this series into something much bigger. The rate at which he is going, the former Stewart-Haas Racing driver is doing a great job of it.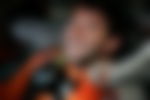 The best part of this series is that it pits drivers from different disciplines against each other in equal machinery. To further spice things up, the series uses a random draw to determine which drivers compete in which cars. So, nobody really gets time to get used to one particular car. The sport even swaps the crew chiefs often, to further add to the sport's unpredictable nature.
ADVERTISEMENT
Article continues below this ad