Tony Stewart Reportedly Wins His Battle Against Gene Haas After Ownership Disagreement Over Kevin Harvick's Teammate as NASCAR Fans React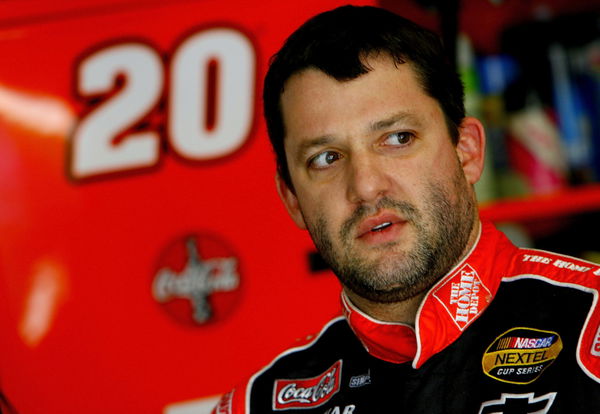 It's pretty inarguable that 2022 was simply not a good season for Stewart Haas Racing. The team led by former NASCAR driver Tony Stewart did produce a few wins, but zooming out and looking back now, it was less than ideal.
However, SHR's problems seem to be getting worse right now, even though the season is over.
ADVERTISEMENT
Article continues below this ad
This is because there is still a conflict in their driver lineup for 2023, a conflict particularly stemming from different driver choices by the two owners, Tony Stewart and Gene Haas. The thing is, Haas wants Cole Custer in the #41, but Smoke wants Ryan Preece.
While it was reported last month by journalist Jenna Fryer, "Gene Haas on pre-race grid says he'd like to give Cole Custer another year to prove himself," it was recently reported by Bob Pockrass that Custer's chance might not even come after all.
"Ryan Preece still a possibility to be in the 41 Cup car next year. Would think would get a decision soon/in the next two weeks," he reported.
Upon reading this update, NASCAR fans had reactions in the same ballpark as the two Stewart Haas Racing owners, conflicting and mixed.
Put Preece in 41. Custer to Xfinity series to win and make championship runs. Makes sense

— Bryan🇺🇸 (@Bryan_49Ford) November 10, 2022
Custer went from being considered the "future" of SHR 3 years ago, to being potentially out of the cup series 3 seasons later. Cherry picking wins against mediocre Xfinity competition means absolutely nothing. Maybe the 41 won't run 25th every week now that Preece is here

— Michael Volk | #FireDJSmith (@Michael26Volk) November 10, 2022
Where would custer go if he gets booted from the 41?

— Emperor Mario. (@Emperor_Mario03) November 10, 2022
Custer was rushed and didn't get the time to develop

— Jeremy Alberti (@LightningPodcas) November 10, 2022
Both F1 and Nascar fans awaiting HAAS's driver lineup announcements for next year rn lol

— Melon_4234 🤠 (@Melon_4234) November 10, 2022
WATCH THIS STORY: Kyle Busch Is Disheartened As The "Crap Car" Cuts His Brother Kurt's Career Short
Tony Stewart left with sour teeth by NASCAR in 2022
A case could very well be made for Tony Stewart getting the award of Most Frustrated NASCAR Team owner in the past season. The former driver went through a rollercoaster of emotions, to say the least.
With both his main drivers, Chase Briscoe and Kevin Harvick securing wins and moving on to the playoffs, only to crash out before the final round was just one part of the equation.
Then there were the fines. And the penalties. Both very heavy on the wallet and the reputation of Smoke's team.
ADVERTISEMENT
Article continues below this ad
Towards the end of the season, first, it was Harvick's team that was hit by a massive fine and penalty as they were found to be in violation of NASCAR's rules, followed up by Cole Custer's controversial penalty considering his team manipulating the outcome of the race at the ROVAL.
All of this left Stewart pretty frustrated, to say the least. So much so, that he didn't shy away from taking some not-so-direct, but some pretty serious shots at NASCAR.
ADVERTISEMENT
Article continues below this ad
But all in all, what's behind is behind. Tony Stewart and SHR will look forward to bigger and better things in 2023…once they finalize their lineup that is.