Top Official Says NASCAR Will Review 'Intentional Spinning' After the Kyle Busch Truck Race Incident
Published 03/11/2021, 5:06 AM EST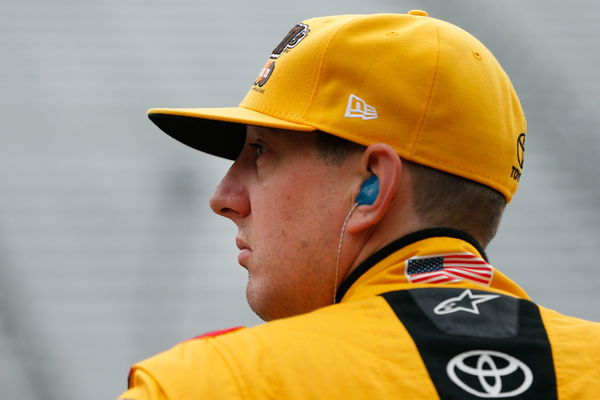 ---
---
Last weekend, Kyle Busch had a mixed day in the office at the Las Vegas Motor Speedway. While he performed well to finish third in the Cup race, his Truck stint was a nightmare. He was glad that teammate John Hunter Nemechek won, but was probably kicking himself over his own performance. Apparently, he suffered from a flat tire during the race and spun on his way back to the pit road.
ADVERTISEMENT
Article continues below this ad
It later transpired that the part-time Truck driver may have intentionally spun. In light of this revelation, NASCAR officials promised to conduct an investigation. NASCAR's Scott Miller said, "That was a tough call, that obviously came up again this weekend. It's hard for us to know what going on inside the car, but we have our competition meeting."
According to him, there will be serious discussions about the situation. Miller also insisted that the officials will review the incident and see what can be done in the future.
ADVERTISEMENT
Article continues below this ad
He continued, "Having a flat tyre and trying to get back to pit road is not an excuse to spin out. If we have to crack down a little bit harder on those things, so they don't become a trend, we will do that."
ADVERTISEMENT
Article continues below this ad
How did the rest of the weekend pan out for Kyle Busch?
Obviously, Kyle Busch was furious with himself and could be forgiven for snapping in the press conference. When interviewers tried to get him to describe the incident and his feelings, he simply replied with a curt 'Nope'. The good news is that he would have probably calmed down since then.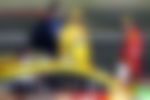 His third-place finish in the Cup Series would have also helped improve his mood dramatically. While it isn't a win, Busch had been going through a slow start to his Cup season. So, a Top 3 position at his home track must have been a welcome confidence booster. Now, the 35-year-old driver will be keen to race at Phoenix and try and grab a first win of the season.
ADVERTISEMENT
Article continues below this ad