Touching Message of Gratitude After Cancer Scare With Driver Leads to Elation in NASCAR Community
Published 12/08/2022, 4:20 AM EST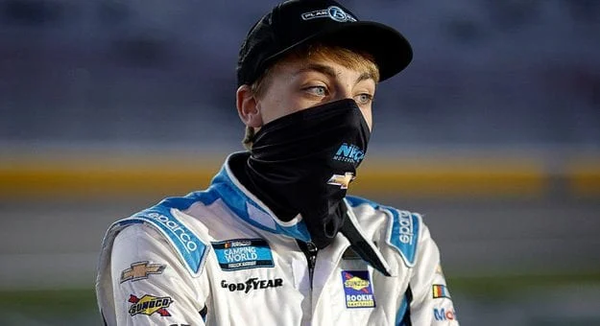 Comeback stories are inspirational, motivating, and tug the heartstrings. Everyone loves a good comeback story; NASCAR does too. Not just for the entertainment aspects, but because they make you believe there's good in the world too. It helps us reinstall the never give up spirit.
Carson Hocevar is a relatively less-known name in the NASCAR community. Maybe those that follow the ARCA Menards Series or the Truck Series might have heard of the 19-year-old.
ADVERTISEMENT
Article continues below this ad
Hocevar competes in the Truck Series primarily for Niece Motorsports. The Portage, Michigan-born driver is still learning and developing as a professional, elite stock car driver.
Carson Hocevar and his girlfriend faced a tragedy
However, only a little while back, a tragedy shook him. Tragedy at any age is difficult to handle, but at such a young age, it can be devastating. His girlfriend, Peyton Lanphear, was diagnosed with stage four Hodgkin's Lymphoma. This form of cancer affects the lymph nodes and the body's ability to ward off infections.
Undoubtedly, this must have taken a huge toll on the couple. Fortunately, though, the driver gave some great news through his official Twitter handle.
In a post, he confirmed "cancer is very tough thing to watch and can only imagine dealing first hand with it. however, my favorite person beat this battle today. officially cancer free! 🔔❤️@peyton_lanphear"
He shared the amazing news alongside a picture of Peyton and a long note that expressed gratitude for the developments. But most of all, Carson thanked Peyton for the support she provided him, despite struggling with such a debilitating and emotionally draining illness.
This is a touching message from two young individuals, for whom life has just handed over another lease. Best wishes to both!

NASCAR fans were absolutely ecstatic to hear about it
Fans always wish well for drivers and always feel the pain when a driver goes through a tough personal moment.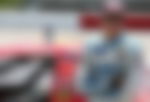 With the young driver's new win, fans were joyous and shared their happiness with him –
Cancer is very tough to see someone go through, it's one of the worst things ever to see someone else go through. I'm very glad to hear that she is now cancer free!

— Zachary Tinkle (@ZacharyTinkle) December 7, 2022
I'm so glad for you @peyton_lanphear! Congrats to you and hope you heal all they way very, very soon.. Oh, and @CarsonHocevar – congrats to my absolutely fav. young driver!!!

— jacobysmadre – Say NO to Trumpocracy! (@Jumppy0114) December 7, 2022
Congratulations for you and Peyton. Glad to see she was able to beat this. Cancer sucks and whenever someone beats it, it shows how strong they are.

— Parker (Baer Designs) (@Parker55839684) December 7, 2022
👏 couple 👏 goals

glad she fought it off!

— Jacob Morgan (@Jacobdean1342) December 7, 2022
I'm SO glad to hear that! She is a true fighter. Merry Christmas to you both and your families.

— Christina Cordner (@ChristinaC87) December 8, 2022
ADVERTISEMENT
Article continues below this ad
So happy for her it's a heck of a battle so awesome to see someone beat it. A battle not all of us can win.

— Randywtwf (@randywtwf) December 8, 2022
ADVERTISEMENT
Article continues below this ad
Watch This Story: Inspired by Danica Patrick, Billionaire Boxing Legend Floyd Mayweather's NASCAR Team Announces Massive 2023 Plan
There are no words to express how good this news is. No better Christmas gift for them!
Edited By: Akash Pandhare