Toyota Boss Reveals They Are in a "Bad Place" With Kyle Busch's NASCAR Future
Published 07/20/2022, 5:30 AM EDT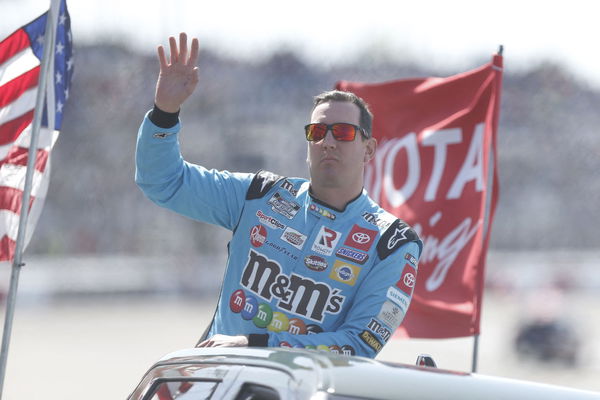 No topic or speculative piece of news is as big as the possibility of Kyle Busch leaving Joe Gibbs Racing and Toyota after this season. That is something, if it happens, and in the circumstances, it's predicted to happen, would be a total disaster for both the Japanese OEM and JGR.
ADVERTISEMENT
Article continues below this ad
Obviously, they're doing all they can to prevent such a thing from happening, to get Busch a reasonable but appropriate sponsor as the replacement of outgoing Mars Inc.
And that won't come easy.
ADVERTISEMENT
Article continues below this ad
This was something that Toyota's Racing Development President David Wilson also admitted.
In a recent interview, Wilson was asked whether he was confident of getting a deal done, or was he painting the picture of Kyle Busch waving goodbye to them, to which his answer was, let's just say, not exactly reassuring.
Watch This Story: From Hamlin to Dale Earnhardt Jr Danica Patrick's Most Bitter NASCAR Feuds
"I wish I could handicap it for you… but I just can't. We're in a bad place right now… we've got some tremendously heavy lifting in front of us," Wilson confessed.
Toyota needs a contingency plan for Kyle Busch in the worst-case scenario
The Toyota Racing boss described that in a situation in which they're unable to find a sponsor, the right sponsor, they'll have to resort to building "a bridge somewhere."
ADVERTISEMENT
Article continues below this ad
He emphasized that Toyota and JGR are trying to find "a path" to keep Busch with them.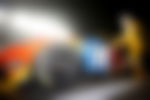 But should that path don't present itself, or they're unable to find it, or they're unable to bridge the gap between the two points, they, in Wilson's opinion, certainly need some backup measures.
ADVERTISEMENT
Article continues below this ad
"We have to have contingency plans," Wilson described. "Rest assured, we're thinking about every way this can go."
Edited By: Vibhanshu Kumar