Toyota Fires a Warning Amidst Kyle Busch's Uncertain NASCAR Future: "Any Other Scenario is Just Unacceptable"
Published 05/19/2022, 11:55 AM EDT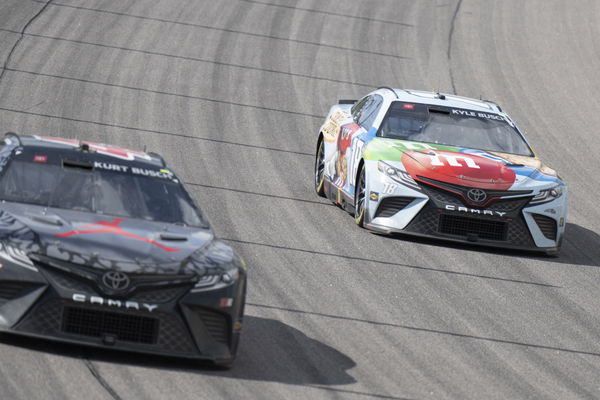 Earlier this year, Kyle Busch and Joe Gibbs Racing were dealt a massive blow. As it turned out, Mars Inc and M&Ms will be leaving the outfit and the sport as a whole. Naturally, this leaves Busch in a bit of a fix, as no NASCAR driver can race without a sponsor. Obviously, Joe Gibbs Racing is keen to see the Las Vegas native back in the #18 car, that he is almost synonymous with.
Toyota Racing Development President David Wilson said, "If nothing else, I can't envision any other scenario. Any other scenario is just unacceptable. The last I'll add is just the point of obvious — it takes both of us to get there, right? It takes Toyota, Joe Gibbs Racing and Kyle Busch to get there. So we can't control everything, and I'll leave it at that."
ADVERTISEMENT
Article continues below this ad
Fortunately, M&Ms will be sticking around until the end of the season. This will pretty much give Joe Gibbs Racing and Kyle Busch, time to hunt for a new sponsor. The good news is that Busch has one win under his belt, which could be a point in his favor during negotiations. However, the bad news is that time is running out for the 2015 and 2019 champion.
Joe Gibbs Racing hopes to see Kyle Busch's son race for them in the future
ADVERTISEMENT
Article continues below this ad
Wilson continued, "You know, he can't wait for the day that his little boy, Brexton, races a Toyota Tundra out of the Kyle Busch Motorsports stable. He has that in his sights. And that's not going to be for another 10-plus years, which means that we've got to make sure that we're still together long after Kyle's out of the driver's seat full time."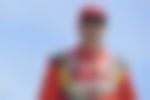 It would honestly be a dream come true for Kyle Busch and his family if this does happen. Of course, Brexton Busch is still way too young to be thinking about a NASCAR career. However, who's to say that he won't seriously consider it when he grows older.
ADVERTISEMENT
Article continues below this ad
WATCH STORY: Team Owner Joe Gibbs Vows to Confront NASCAR Over Kyle Busch Sanctions in Richmond
When Kyle Busch eventually decides to retire, he will surely be around to train his son. Additionally, if she is older and up for it, Lennix Busch could also try and carry on the family legacy.
Edited By: Pritam Priyedarshi