Toyota Urged to "Stop the Bulls**t" in Kyle Busch Contract Situation After President Makes "Soap Opera Storyline" Statement
Published 08/13/2022, 5:20 AM EDT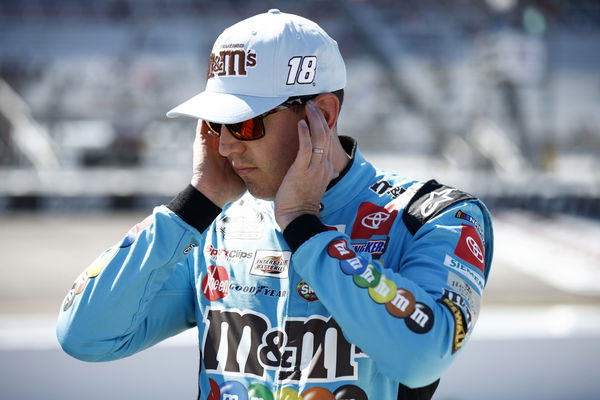 Kyle Busch and Toyota have quickly gone from one of the tightest and most fruitful romances in NASCAR to one of the most potentially gloomy stories in development at this point. And what's bizarre about the whole thing is that neither party is seemingly able to reach a common ground.
ADVERTISEMENT
Article continues below this ad
Especially now that Toyota themselves have come out with a statement full of intent.
David Wilson, the President of Toyota Racing Development, recently stated in an interview that they have offered Busch everything they can, that there's nothing that's left to be saved for later.
ADVERTISEMENT
Article continues below this ad
"We are considering everything. There's nothing that's not on the table," he said.
However, this was something that the NASCAR fans didn't particularly warm up to as their reactions very clearly suggested.
Kyle Busch getting let go for bubba Wallace will be one of the all time biggest fails in nascar history

— Rusty Marlin (@MRstevewayne) August 13, 2022
Cool, whatever. I have 4 Toyotas in my immediate family riding on this. If Toyota can't find loyalty to Kyle I'll buy whoever can.

— Zack Halpy (@ZackHalpy) August 13, 2022
This is like a soap opera storyline at this point

— Birdie Wordie (@wordie_birdie) August 13, 2022
BULLSHIT. Toyota profited 24 billion last year. Write the fucking check Toyota or stop making up bullshit. Y'all can afford a drop in the bucket for the driver that made Toyota what it is in nascar.

— DAEL (@RowdyC1811) August 13, 2022
If the president of TRD is saying nothing is off the table and that there is a chance they can retain him, then I believe they do. Has Jeter Yankees 2010 vibes all over it

— Camden Stewart (@Camden_Stewart) August 13, 2022
WATCH THIS STORY: Sports Media World Reacts To The Bubba Wallace News
David Wilson on the chances of Toyota keeping Kyle Busch in 2023
David Wilson described how, whether a NASCAR fan likes, loves, or hates Kyle Busch, they'll still consider the driver a part of their family at Toyota. And since he's so important to the manufacturer, they are willing to exhaust all avenues to keep him as a part of their family.
"It's been a bizarre and challenging problem and something that none of us thought we'd be faced with this late in the season," he added.
ADVERTISEMENT
Article continues below this ad
"But here we are."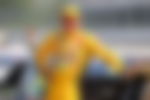 As for the chances of keeping the two-time Cup champion tied to Toyota, Wilson emphasized that there is indeed a chance.
ADVERTISEMENT
Article continues below this ad
"There's absolutely a chance that we can keep him and that's why we are working as hard as we are because we don't want to look back and say, 'If only we would have considered this, if only we would have considered that,'" he added.
Edited By: Ranvijay Singh