Trackhouse Racing and Daniel Suarez to Honor NASCAR Legend Red Farmer at Talladega iRacing Event
Published 04/21/2021, 8:15 AM EDT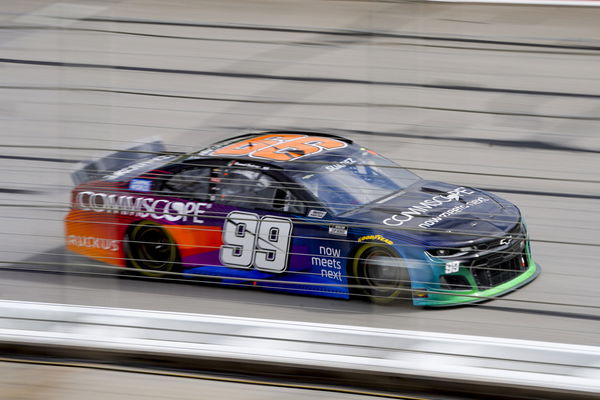 ---
---
NASCAR will head to the Talladega Superspeedway at Alabama for the next race of the season. That weekend, the Trackhouse Racing team plans to pay tribute to NASCAR legend, Red Farmer. To achieve that, the outfit is going to run a throwback livery in tribute to the man.
ADVERTISEMENT
Article continues below this ad
In an interesting development, driver Daniel Suarez will not race in his traditional #99 car. Instead, the team will run the #97 for an iRacing Pro Invitational race at Talladega. This is how Trackhouse Racing is honoring Farmer, namely with a paint scheme reminiscent of his No. 97 Long-Lewis Ford Torino.
It is worth mentioning that the tribute comes a month after disaster struck the Farmer household. Apparently, a tornado tore through Birmingham, Alabama, and damaged his home and racing equipment. Owing to this, the 88-year-old pulled out of a short-track feature race and rushed home.
ADVERTISEMENT
Article continues below this ad
What did Trackhouse Racing say about the tribute?
"It's so cool for our team to be able to recognize the legend and future Hall-of-Famer: Red Farmer," Kyle Sykes, Trackhouse Director of Creative and Digital said. "This was less about Trackhouse as a team getting attention, and more about recognizing a man who truly deserves to be honored for being one who paved the way in this sport.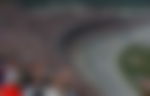 "On top of it all, he has gone through a lot recently.  We are excited to have Daniel driving the 97 at Talladega with Red's name on the passenger side. Anytime you can represent a member of the Alabama Gang, it's a tribute worth talking about."
ADVERTISEMENT
Article continues below this ad
Quite recently the famous 'Alabama Gang' member found a place in the 2021 NASCAR Hall of Fame Class. In the process, he joined the likes of Dale Earnhardt Jr. and the late Mike Stefanik.
Admittedly, the tornado was not the only misfortune that befell Farmer. As is turned out, he tested positive for COVID-19, though he managed to recover. However, things did not stop there, as he fought off chronic kidney issues.
ADVERTISEMENT
Article continues below this ad
On the bright side, he is still live and kicking, and he is still racing at his age. Recently, Red Farmer raced on dirt just this past weekend and has plenty of plans to participate in many events in the future.