Trackhouse Racing Co-owner Reveals the One Thing They Can't Talk About but Hendrick Motorsports Can
Published 04/29/2022, 12:17 PM EDT

Follow Us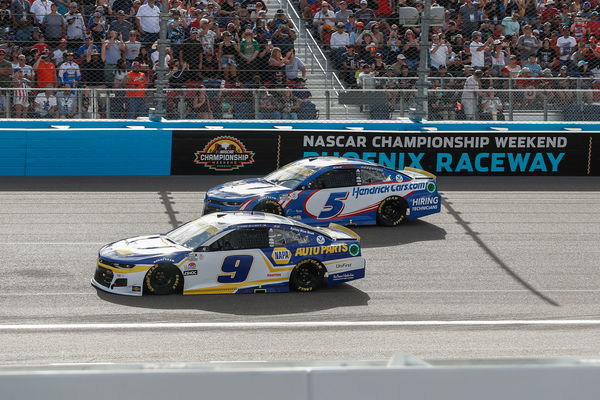 When you're Hendrick Motorsports, there are certain perks that are just a given. And no, for all the NASCAR-Hendrick conspiracy theorists, that's not it. The perks are simply the fact that Rick Hendrick's team can afford to think things on a larger scale, both in terms of money and time compared to other teams.
This was something that Justin Marks, the co-owner of NASCAR's current hottest team, Trackhouse Racing, also emphasized on.
Marks described how despite having won two races this season, his team isn't thinking about the playoffs at all. "I'm being totally honest with you – we don't talk about that at all," he said.
ADVERTISEMENT
Article continues below this ad
"We're just trying to do a good job every day."
The co-owner then went to claim that thinking of playoffs, and the playoff strategy is something only a few teams can afford to do. "That kind of mental bandwidth, I think, is reserved at this point for the teams that have been there a long time," Marks added.
"That's something that [Joe] Gibbs talks about, that's something that [Rick] Hendrick and [Roger] Penske talk about."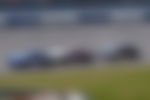 Hendrick Motorsports to take part in five Xfinity Series races this season
Hendrick Motorsports recently announced that in collaboration with JR Motorsports, the team owned by their former driver Dale Earnhardt Jr, they'll be taking part in the Xfinity Series for five races this season.
ADVERTISEMENT
Article continues below this ad
The HMS drivers that will take part in the races at Darlington, Texas, New Hampshire, Watkins Glen, and Darlington are Chase Elliott, William Byron, and defending Cup champion, Kyle Larson.
ADVERTISEMENT
Article continues below this ad
Chase Elliott will get behind the #88 Chevy at Darlington on May 7th, while William Byron will do so at Texas on May 21st and New Hampshire on July 16th. The remaining two fixtures will go to Kyle Larson on August 20th at Watkins Glen and back at Darlington on September 3rd.