"Tried to Tweak a Few Things" – Chase Elliott Signals Changes in Strategy Despite Past Success at Bristol
Published 09/16/2020, 6:00 AM EDT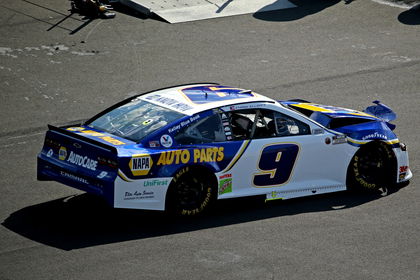 ---
---
If not for a brief moment where he wrecked in the opening NASCAR Cup Series Playoffs race at Darlington, Chase Elliott would have been in a stronger position ahead of the race at Bristol. He now needs at least a 6th place finish this weekend to progress to the Round of 12, without any outside help.
ADVERTISEMENT
Article continues below this ad
The good news for Elliott is that he won at the Bristol Motor Speedway just two months ago in the All-Star Race. However, Chase Elliott himself believes that past successes at a track do not necessarily translate into a successful race.
At the same time, Elliott expressed that he and the No. 9 team have done a few things to further improve, despite knowing what it takes to win at Bristol.
ADVERTISEMENT
Article continues below this ad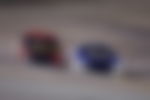 Chase Elliott plays it safe before Bristol race
"We've tried to make what we had at the All-Star Race there, better. I'm encouraged by our run there a month or so ago. We've worked really hard at it to try and improve and take what we had, and be better," Elliott said, speaking on NASCAR's Twitter page.
"I certainly hope our last couple of runs at Bristol carry over. Unfortunately, that's not the way this deal works. We've had good runs at tracks in the past. It doesn't always mean you're going to be good when you go back. I hope that's the case," he added.
Many drivers would not like to change things, returning to a track where they've had strong success in the past. Elliott believes that's where he needs to be different.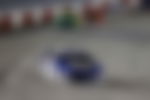 Elliott not sticking to old plans
ADVERTISEMENT
Article continues below this ad
"There are a lot of times when you go to tracks and have a good run. Going back with the exact same thing doesn't always equal the same results. So we took what we had then and tried to tweak a few things. I hope that we hit it all right and we can be good for 500 laps," Elliott said further.
ADVERTISEMENT
Article continues below this ad
It seems like Elliott took the 'don't fix what's not broken' policy and turned it into a 'tweak it to make it even better' policy. He possesses the quality to get the job done under pressure. Elliott will certainly go for glory at Bristol this weekend.