Tyler Reddick Chimes in With an Unpopular Opinion Regarding the NASCAR Horsepower Package
Published 01/04/2022, 9:35 AM EST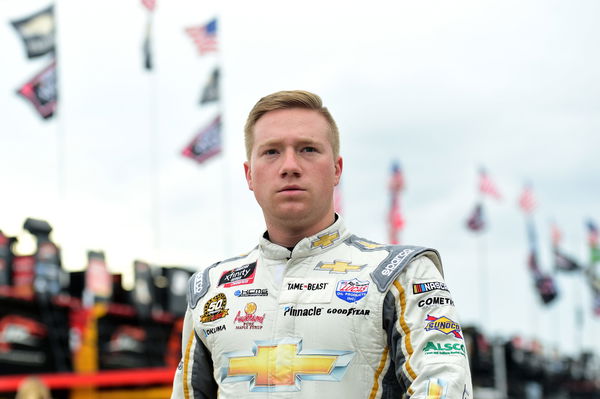 While many fans and drivers embraced the 670 hp and low downforce package decided by NASCAR after the Charlotte testing, there was one surprising name that wanted the opposite of what's in store for 2022. Tyler Reddick, who had an eventful testing, to say the least, recently expressed his desire for the low horsepower-high downforce package.
Reddick, who made an appearance at the Dirty Mo podcast, said the less popular package was suitable for certain tracks. "Kentucky was one of them, Texas is one of them, where I think the 550 package I'd say," Reddick said.
He added, "I'm always been the high horsepower guy. It's kind of weird after going through this and doing this test to actually kind of feel like, Man, there might be a couple tracks where 550 might be the best race for the fans."
ADVERTISEMENT
Article continues below this ad
"I mean there's couple situation where the couple of packages that we did go through on Friday where I truly felt like what we ran on Wednesday was closer together."
Reddick, who is a self-described "proponent of high horsepower, no downforce", admitted his proposal is crazy even for him to think about. And the craziness of this was something one host emphasized as he said, "So you want, f*****g ARCA cars to be faster than the Cup Cars?"
"Judging from last week's test, Tyler probably wants 350," another host said as everyone burst out in laughter.
Tyler Reddick described the new cars "on edge"
During the last rounds of testing in 2021, Reddick spun and crashed into the safety barrels at the pit entry. This resulted in a violent impact that created a sort of sand explosion.
Luckily, the 25-year-old emerged unharmed from the wreck. Later, he said, "The cars are on edge, which is a good thing."
ADVERTISEMENT
Article continues below this ad
"There's more mechanical grip in the car, less aerodynamic grip so, you know, you gotta keep it straight and you gotta keep the tires happy."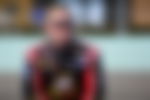 As things stand currently, NASCAR will use the 670hp package on all tracks except superspeedways.
ADVERTISEMENT
Article continues below this ad
So excluding Daytona, Talladega, and a possible Atlanta track, it seems Tyler Reddick will have to do with the agreed-upon higher horsepower package.
WATCH: Tyler Reddick Keeps It Real & Fun After His Wreck at Charlotte