Tyler Reddick Reveals the "Tough" Situation Seeing Kyle Busch Replace Him Amid Uneventful Move to Bubba Wallace's Team
Published 03/09/2023, 7:13 PM EST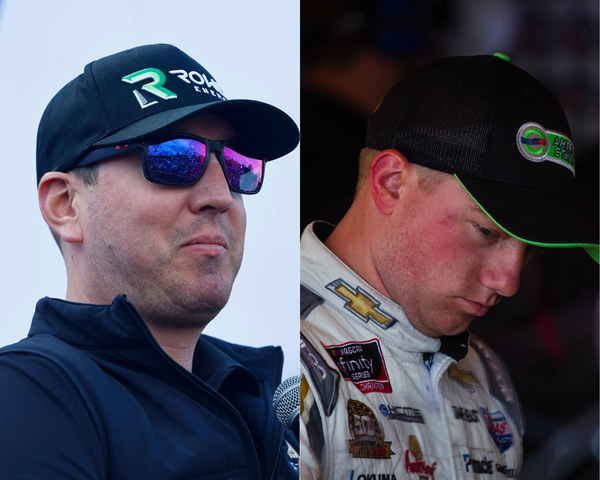 There is a reason why drama runs full throttle in NASCAR. When Kyle Busch parted ways with Joe Gibbs Racing, little did Tyler Reddick know the same would happen with him and Richard Childress Racing. This saga eventually saw him land a seat at 23XI Racing alongside Bubba Wallace. But psychologically, it has not been easy for him.
Reddick's circumstances pushed him to join 23XI Racing. While that must have been a painful transition, it might have stung more watching Busch win the Auto Club 400 in the #8 car he used to drive. The 27-year-old recently revealed his feelings about the events since last year.
ADVERTISEMENT
Article continues below this ad
Tyler Reddick was left conflicted seeing Kyle Busch replace him at RCR
Reddick spoke in detail about his career so far on The Dale Jr. Download podcast. When asked how he felt about Kyle Busch driving the car he once used to drive, he said, "You are kinda like torn, I mean it was the same thing when I went from here [JR Motorsports] to RCR, me and Dave were so really really close.
"And I want to see that whole team still do well because all the people on that team meant a lot to me, a lot of people in this building meant a lot to me, and still mean a lot to me. So you are kinda conflicted a little bit."
He even added how he felt about Kyle Busch winning the Fontana race. Reddick said, "Never once in my mind, watching Kyle at Fontana win that race, never once crossed my mind, 'Man I hope something happens.' But certainly, I feel like a sense of motivation kind of like you wanna outrun them."
However, the California-born driver reconfirmed his alliance with the new team. He said, "You know your competitor, you kind of do better than them. So kind of like caught in this middle ground like you don't wish anything ill-will on them. But you wanna go out there and beat them, and in competition, you know you are somewhere else now."
Clearly, Reddick has an emotional attachment to his former NASCAR Cup Series team. However, he seems to be purely focused on achieving success with 23XI Racing. Luckily for him, his boss has a great deal of faith in him.
Denny Hamlin believes Tyler Reddick is as good or better than a HMS driver
ADVERTISEMENT
Article continues below this ad
23XI Racing co-owner Denny Hamlin has a lot of experience under his belt. He claimed last month that Tyler Reddick is capable of registering as many or more wins as Hendrick Motorsport driver Kyle Larson in any given year.
Speaking on the NASCAR Hub, the Joe Gibbs Racing driver said, "I'm on the racetrack enough to see Tyler and I'm like, wow, he has got some special stuff. If he just manages it a little bit better, I think he could win it as much or more than Kyle Larson in any given year."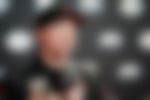 Definitely, Hamlin would know better in this case. Reddick has the right support and backing to make it big at 23XI Racing this season. We will wait and watch how the season unfolds for the gifted driver.
ADVERTISEMENT
Article continues below this ad
WATCH THIS STORY | "It Was Kill or Be Killed" – Bubba Wallace Insider Demands NASCAR Send a Message Amid Kyle Busch's Criticism
Edited By: Nischal Kandpal