Tyler Reddick Set to Take the NASCAR Next Gen Car for Tire Testing at Darlington Raceway
Published 04/06/2021, 8:15 AM EDT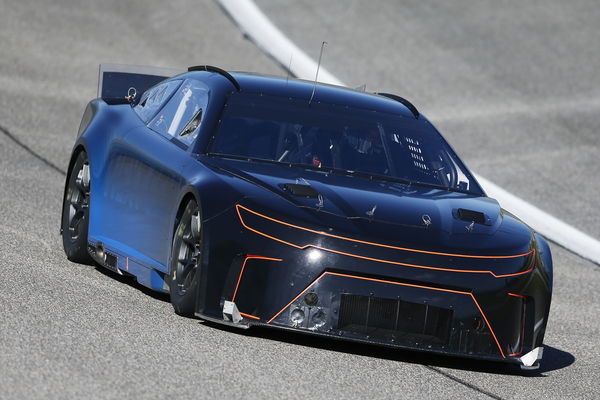 ---
---
Another week brings another test for the NASCAR Next Gen car as its 2022 debut nears. This week, Richard Childress Racing's Tyler Reddick will take to track at Darlington Raceway with the focus on Goodyear tire testing.
ADVERTISEMENT
Article continues below this ad
The NASCAR Next Gen testing first started with Reddick's Richard Childress Racing teammate Austin Dillon, all the way back in October 2019. Last week, Kyle Larson and Chris Buescher ran manufacturer-specific cars at Martinsville Speedway.
The track will host two test sessions this week, on Tuesday and Wednesday. It is the first Next Gen test session for Reddick as well as at the iconic Darlington Raceway.
ADVERTISEMENT
Article continues below this ad
For the Tuesday-Wednesday tests, Reddick will run the P3 prototype at the track.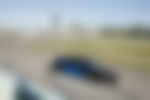 What is next for the NASCAR Next Gen car testing?
Earlier this year, NASCAR confidently indicated that the new car is through its development phase. Additionally, after last week's and this week's tire tests, two more tire tests will be conducted at Texas Motor Speedway and Bristol Motor Speedway, sometime later this year.
After the October test at Charlotte, organizational tests will also be conducted, and two more of those will take place after the season ends in November.
This week's Next Gen runs will be the first piece of NASCAR action at Darlington this season. The track will host the Cup, Xfinity, and Truck races for the Throwback Weekend in early May. Reigning NASCAR champ Chase Elliott has already announced his throwback paint scheme he will run at Darlington.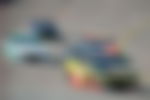 Meanwhile, Reddick, who gets his first shot at the Next Gen car, has shown glimpses of his what he can do this season with a couple of strong runs. He has a top-10 and top-5 finish each, including a fantastic run at Homestead-Miami, which earned him a second-place finish.
ADVERTISEMENT
Article continues below this ad
Will the new car put on a good show on the dirt track in 2022?
Last week, after a successful comeback for the NASCAR Cup Series on a dirt track, NASCAR announced it will return for another race in 2022. As soon as the news broke, there was a lot of buzz in NASCAR circles about the 2022 race, which will be very different from the 2021 race.
ADVERTISEMENT
Article continues below this ad
Since drivers will run the next Cup dirt race with the Next Gen car, it will be interesting to see how the new machine handles on the dirt track at Bristol.