"Utter Chaos" – Hailie Deegan Explains Nervous Pit-Stop Moment in NASCAR Truck Debut at Kansas
Published 01/02/2021, 10:00 AM EST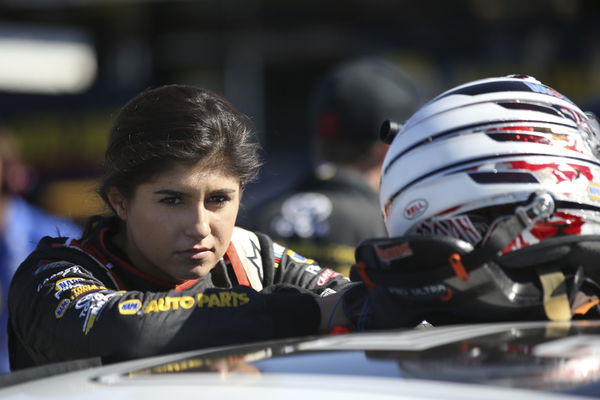 ---
---
Hailie Deegan was one of the more impressive debutants in the 2020 NASCAR campaign. Racing for DGR-Crosley in a Truck Series race, the 19-year-old drove commendably to finish 16th on her debut in the division.
ADVERTISEMENT
Article continues below this ad
During the race, there came a time where she had to make her first pit stop under the green flag. Speaking in a podcast, Deegan highlights and talks about what went on during that particular sequence of events.
She said, "My crew chief keyed up on the radio and said, 'we are gonna run this thing till it's almost out of fuel'. I was like 'okay no problem' and he said, 'you've about 7 laps'.
ADVERTISEMENT
Article continues below this ad
"So I was kind of just going along, pushing hard and making sure I try and hit my marks for those 7 laps."
Hailie Deegan was not expecting a green flag pit stop in the race
"Then all of a sudden we got down to 4-5 laps, and it's already in my head, 'we're running out of gas, running out of gas, running out of gas'. And so the lap before I actually ran out, I was going to Turn 3 and it was very windy during the race."
Pit stop strategy is certainly an integral component in motor racing, and doing so under a green flag becomes quite crucial. But Deegan has said that that experience now prepares her better for the upcoming races in the future.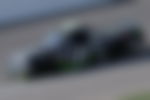 Hailie continued and said, "It was just crazy because there was so much going on and honestly I wasn't expecting there to be even a green flag stop during the race.
"Because we obviously see in the past at Kansas, usually a few crashes at the Truck races. Even David Ragan, who's been working with me before the Truck race said, 'I'm pretty sure you're not gonna have a green flag stop'."
"It was utter chaos but it was so thrilling and exciting and I'm really glad that it happened. So I can prepare for the future and know what to expect," concluded Deegan on the subject.
ADVERTISEMENT
Article continues below this ad
Deegan can now look forward to her rookie season in the Truck Series
A full-time drive with DGR-Crosley in the Truck Series this year is something Deegan can now immensely look forward to. It will certainly be an exciting but challenging experience as she aims to make her way up the ranks in NASCAR.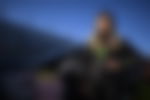 Mini experiences like the green flag pit stop and more will now become common occurrences in her debut full-time campaign. It remains to be seen, however, if she can cope with all those challenges in a hectic 23-races season.
ADVERTISEMENT
Article continues below this ad