"Very Promising" – Kyle Larson Sees Positives After Top-10 Finish Despite Eventful NASCAR Race at Phoenix
Published 03/15/2021, 8:50 AM EDT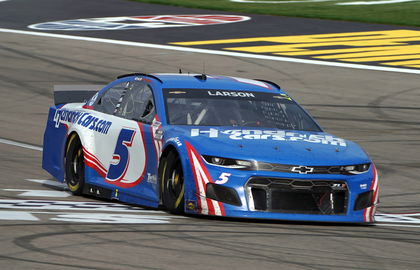 ---
---
Kyle Larson had quite the eventful race at Phoenix Raceway on Sunday. After winning last weekend in Las Vegas and starting on the front row, Larson was pushed to the rear just before Sunday's race as his car failed pre-race inspection.
ADVERTISEMENT
Article continues below this ad
However, that was not the only setback Larson had to overcome in the race. He would end up facing two more penalties during the race, which pushed him to the rear again. An eventual finish of seventh place, despite the troubles, is a promising sign for the Hendrick Motorsports star.
Larson looked good for a top-five finish as well towards the end of the race, before some issues with the car hurt those chances a bit. Speaking after the race, Larson explained what cost him in the end.
ADVERTISEMENT
Article continues below this ad
"Yeah, I hadn't felt loose in all day and that last run, I got loose in and just couldn't get in the corners as aggressive as I needed to. I ended up guarding my entry zones; my angles for exit aren't great. It just kind of made everything harder," Larson said.
"The No. 9 (Chase Elliott) and No. 4 (Kevin Harvick) got behind me and finished seventh," he added.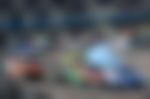 Kyle Larson looks ahead after an eventful day at Phoenix
Larson then expressed confidence for the rest of the season, mainly because he had another very fast car. The former Chip Ganassi Racing star recorded his fourth top-10 finish in five races this season.
"It was weird that I hadn't had it all day, but all-in-all, I had a really fast car again. That's very promising and just have to clean up mistakes on my end and have a smoother race," he said further.
As the race started, the No. 5 car was fast once again and carried the momentum from Las Vegas. Larson was a man on a mission early on, rushing ahead, and was up to 14th place by Lap 30 itself.
However, he soon got a speeding penalty on pit road and had to restart from the rear. Then, even before the end of the first stage, Larson again sped ahead and made the top-10.
An unfortunate end to Larson's race
During the green flag pit stops in the second stage, Larson again faced a speeding penalty and was sent to the rear for the third time in the day. But luckily, he stayed on the lead lap, once again made a comeback to finish the stage in 13th place.
ADVERTISEMENT
Article continues below this ad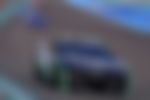 Larson made the top-five soon in the final stage, but handling issues with the No. 5 car allowed Chase Elliott and Kevin Harvick to go ahead. Elliott also started from the rear and finished strongly.
Larson, Elliott, and the rest of the field now move to the Atlanta Motor Speedway before the much-awaited Bristol Dirt Race.
ADVERTISEMENT
Article continues below this ad
MORE – WATCH: Kyle Larson, Joey Logano, and Brad Keselowski's Intense Three-Wide Battle in NASCAR Race at Las Vegas