VIDEO: Kevin Harvick Vents His Frustration in a Spectacular Manner After Chase Elliott Crash
Published 09/19/2021, 12:17 PM EDT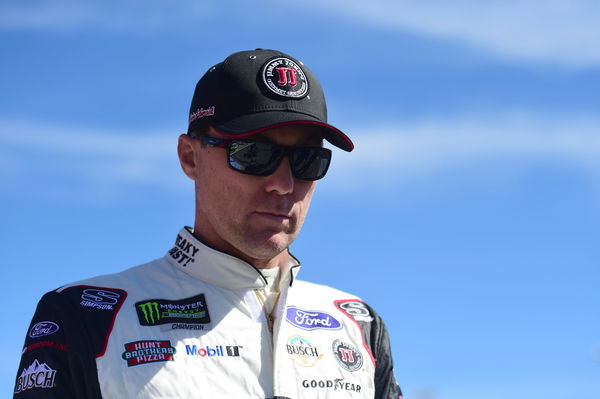 ---
---
Following the NASCAR Cup Series race at the Bristol Motor Speedway, tempers flared up. After a tussle with Chase Elliott, a furious Kevin Harvick smashed his helmet on the roof of his car. In fact, the Stewart-Haas driver was ready to 'rip somebody's head off', such was his rage.
ADVERTISEMENT
Article continues below this ad
Harvick battled with Elliott for the lead with 33 laps left on the scoreboard. Admittedly, the two drivers were a touch too overenthusiastic in their efforts to attack and defend. As a result of the hard racing, there was contact between the #4 and #9 cars. Elliott came off worse, as the incident cut one of his tires.
ADVERTISEMENT
Article continues below this ad
Unfortunately, it only got worse, as Elliott exacted his revenge on the Stewart-Haas driver. To be precise, he deliberately slowed down in front of Harvick and blocked him. This allowed Hendrick Motorsports teammate Kyle Larson a chance to catch Harvick. Eventually, Larson went on to win the race and doubly secure his berth in the next Playoff round.
Kevin Harvick was furious with Chase Elliott
ADVERTISEMENT
Article continues below this ad
Then came the pit-lane confrontation between the aggrieved parties. A fuming Elliott stormed up to a helmeted Harvick and gesticulated wildly. Following a brief shoving match, Harvick slammed his helmet on his car roof in anger. In the heat of the incident, both drivers blamed each other. Eventually, both drivers took their verbal sparring to Elliott's hauler for a private conversation.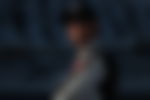 What made Kevin Harvick even more mad was the fact that the crowd took Elliott's side in the matter. Elliott himself declared that Harvick had a tendency to push people around on the track. Now, whether the two of them have resolved their spat, is a different story altogether.
ADVERTISEMENT
Article continues below this ad
On the bright side, both drivers have safely made it through to the next Playoff round. Elliott was already safe, no matter where he finished. Meanwhile, Harvick's second place at Bristol lifted him away from the elimination zone.